Artificial Intelligence AI in recruitment is a fast-growing trend that is changing how we find work. With 43% of Human Resources – HR professionals already using AI and more planning to in the future, job seekers need to know how to use it to their advantage.
This article serves as an ultimate guide to Artificial Intelligence and machine learning for talent management, we'll explain what AI technology is all about and how you can use it to help your job search.
AI in Recruitment. What is AI technology in recruitment? and why the use of AI is important?
What is Artificial Intelligence AI in Recruitment?
Artificial Intelligence (AI) means a new technology that does things automatically using algorithms and machine learning. 
Recruiters are using AI to automate some of the high-volume recruitment processes and reduce administrative tasks. AI can source potential candidates, select applicants from resumes or assessments, and communicate with applicants.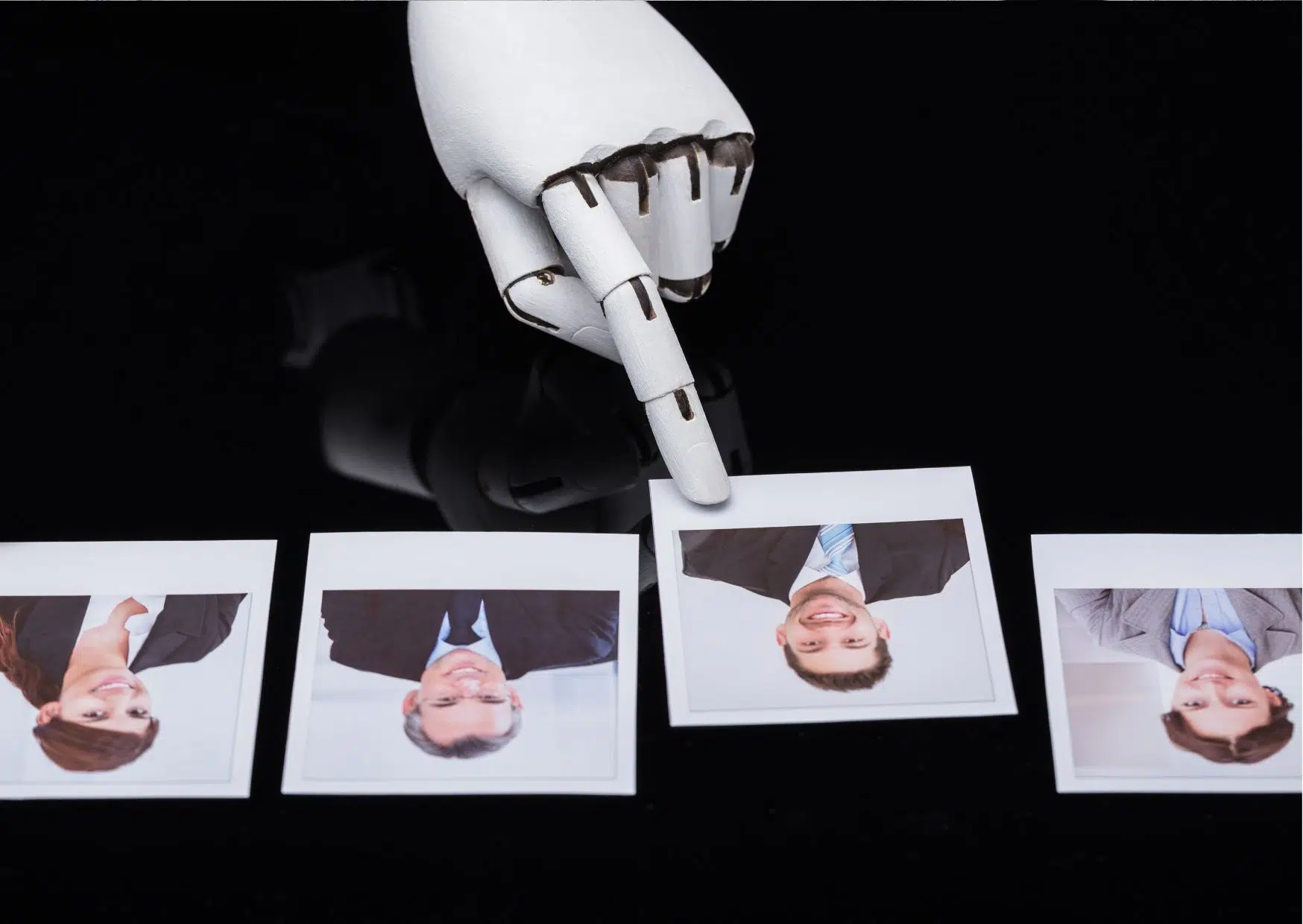 This results in a fairer and faster-recruiting process. It also means that recruiters, HR staff, and hiring managers will have more time spent engaging with you to make your candidate experience even better. Good news for job candidates.
The classical hiring process is a time-consuming one that often requires a lot of manpower. From reviewing resumes to conducting interviews, a lot of work goes into finding the right candidate for a position. However, with the help of artificial intelligence (AI), this process could soon become a lot more efficient.
Predictive Analysis – candidate prediction based on AI
Predictive analytics is a form of AI that uses data mining and modeling techniques to predict outcomes. It can be used in a recruitment setting to predict a candidate's likelihood of being a good fit for a position. This can be done by analyzing a candidate's resume and comparing it to data on successful employees in similar positions. Thus it helps decision making and saving time and efforts.
Here are some of the main ways recruiting professionals are using Artificial Intelligence and how you can use it can help your job search.
AI in Recruiting – Candidate traits and soft skills assessment and matching based on detailed personas and job descriptions
Some AI recruiting systems, like Talentprise, use online assessment to measure candidate competency and personality traits. Assessments go far beyond just qualifications and experience, scoring much more meaningful attributes, including soft skills and culture fit.
Excellent for those at the start of their careers or those looking to make the move into a new industry/career path.
As scoring is completed by impartial AI, human bias can be removed from the selection process. AI can also assess large numbers of candidates fully and fairly. Good news again for candidates meaning an unbiased assessment of your skills.
Make sure to take your time and complete as many of the assessments available to get yourself to the top of the talent pool.
AI in recruitment – Gamification in candidate assessments. A smart approach to engage candidates in competitive environment
What is gamification in candidate assessment?
A growing trend in Artificial Intelligence is the use of gamification as a fun way to attract and assess candidates.
Gamification promotes the employer brand, engages the right candidates and offers more insight into what the role is really like. SHRM gives some examples of the types of gamification being used in recruitment right now. So if you are asked to take part in recruitment gaming how should you play it? Graduates First offer some advice on how to win at recruitment gamification. Take time to understand what is being assessed and make sure you follow the instructions. Then find a quiet place to focus for best results. You could try some practice assessment before the real thing.
Job vacancies automated candidate sourcing from social media for high volume profiles
Recruiters will often visit your profiles as part of their recruiting workflow. Artificial Intelligence can be used to search high volumes of profiles and assess potential candidates for required skills. This is a fast and efficient way for recruiters to find a large number of potential clients for their current and future vacancies.
Be sure that you have a good presence demonstrating your up-to-date skills and experience. Make sure your contact details are available. And most of all, make sure you clean up your online presence before it turns off employers.
Intelligent job search engines recruiting tools
Intelligence job search engines, like ZipRecruiter, use Artificial Intelligence to instant match candidates to nearby jobs that are potentially good fits, based on profile information and previous interactions.
You must keep your profile up to date to make sure you receive the latest job offers. It also means you will be seen by proactive recruiters searching for potential candidates.
Be sure to use relevant keywords in your applications to match the right jobs for you.
Screening resumes using keywords using Human Resources ATS
Automated resume screening technology used in Applicant Tracking System quickly identifies the best talent for recruiters based on keywords in resumes and cover letters, profiles, or job applications. ATS uses natural language processing to determine keywords that are targeted by the recruiter and can include experience, qualification and soft skills too.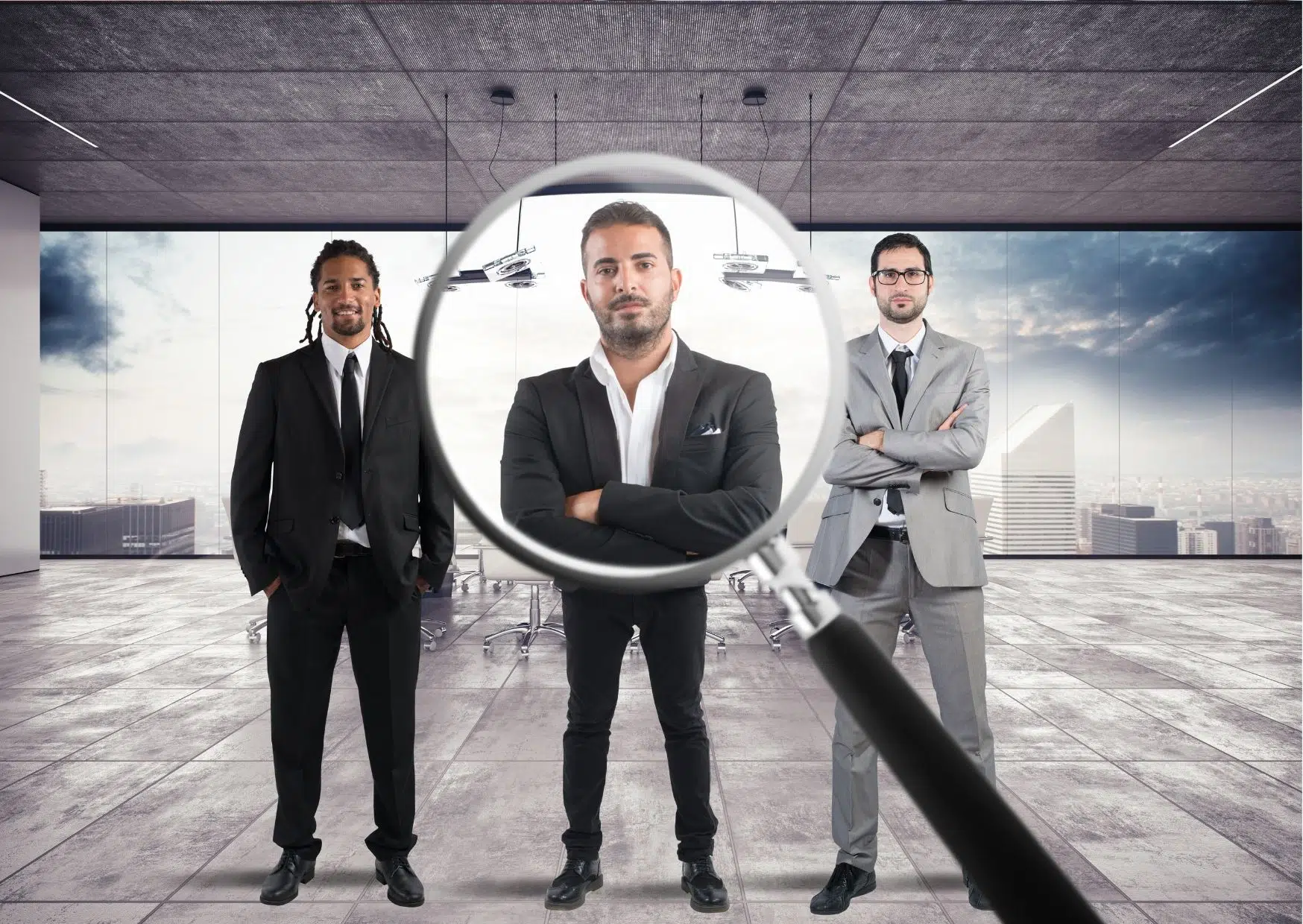 To get past the AI screening and make it through to the next stage you will need to be keyword savvy in your profile. Read the job information and pick out the keywords and the terminology used. For example, if the job information used 'AI' rather than 'Artificial Intelligence', be sure to use 'AI' throughout your application.
The Balance Careers offer more top tips for successfully getting your resume through an AI screening system.
Sentiment Analysis
A type of AI that is used to analyze the sentiment of the text. It can be used to identify the overall tone of a piece of text and to determine whether the text is positive, negative, or neutral.
Recruiter chatbots – a great opportunity to conduct the first stage of the interview
Chatbots or conversational AI can be used to answer questions to help candidates find jobs or understand the hiring process. They can also be used in the screening process conducting the first stage of the interview process. Some chatbots can even register emotions based on the answers given. Chatbots Life explains 6 ways in which chatbots may be used by recruiters.
Chatbots can benefit your job search making it easier for you to ask questions and successfully navigate the hiring process.
AI-based video work interview to assess body language and facial expressions
Digital interviews are similar to traditional working interviews, but with a set of questions presented to you digitally rather than a real-life interviewer on the other side. You are provided with a question and then given time to respond. Your recorded answers may then be assessed using AI Artificial Intelligence before going to the recruiter. Artificial Intelligence can measure the answers you give along with assessments of body language and expressions.
Indeed's Career Guide offers some tips on how to succeed at a digital interview. Tips include how to respond to commonly asked questions and how to prepare for a digital interview experience.
With a wide range of AI being used by recruiters, knowing how to respond in your job search can be the difference you need to land your dream job.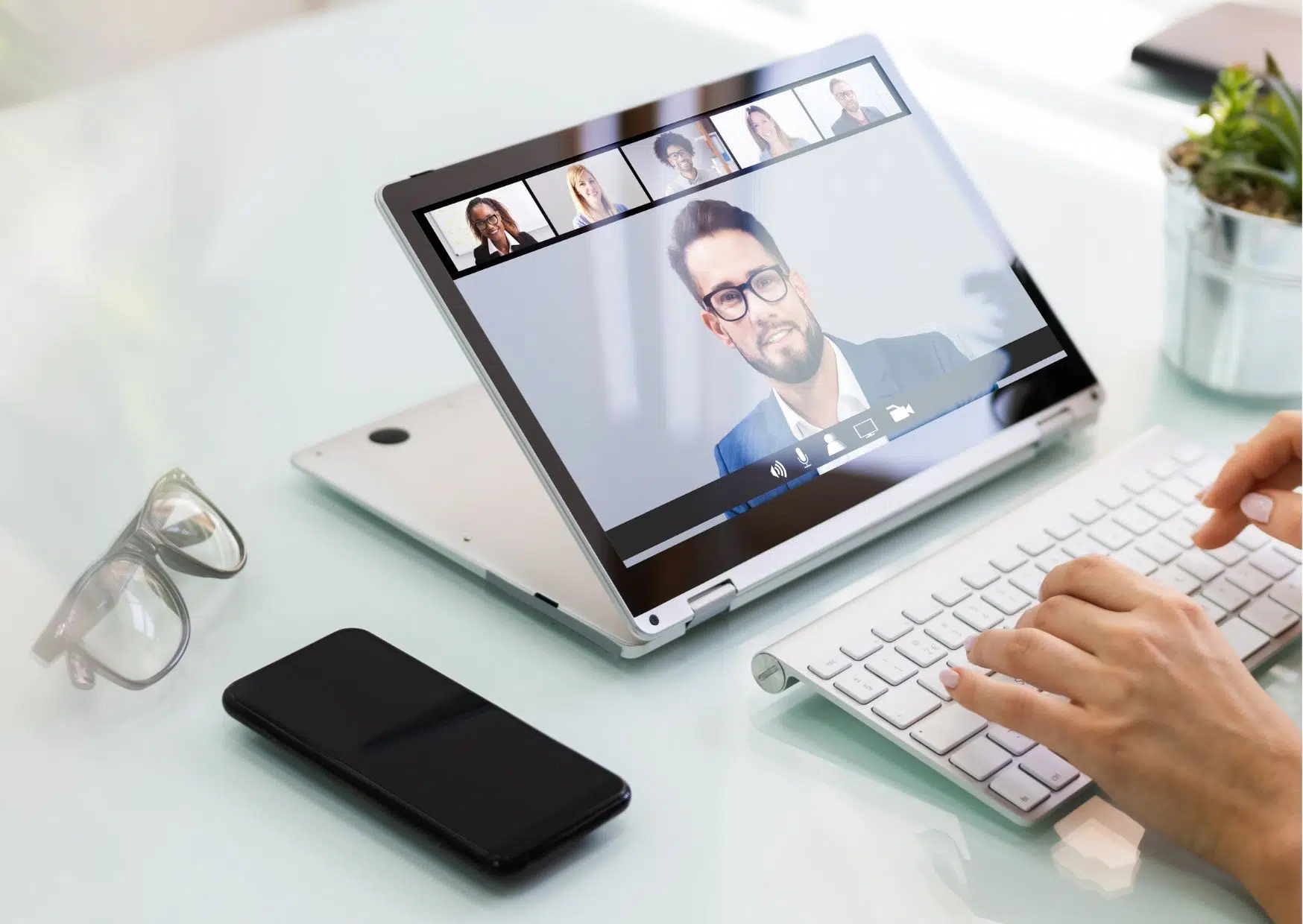 Companies that are using Ai tools/ Ai systems in recruitment
Companies are using AI in recruitment and has seen a 10% increase in the number of qualified candidates applying for positions. This has been a result of the ai program being able to quickly and easily weed out unqualified candidates from the pool of applicants. The ai program is also able to assess the qualifications of a candidate in a fraction of the time that it would take a recruiter to do so. This has saved the company time and money, as they are now able to quickly find the best candidates for the positions that they have open.
About Talentprise
Talentprise is a smart talent souring and web screening software. Recruiters develop their ideal talent persona. Then, using state-of-the-art data-driven AI and machine learning, Talentprise will match the top talent/best candidates for the role.
The intuitive candidate matching of Talentprise Ai-driven recruitment intelligence goes beyond just searching for a keyword or job title in resumes, probing much deeper into candidate profiles. Letting candidates stand out from the crowd, showcasing your talents to the top employers. A strong application of AI in recruitment to improve the recruiting process and quality of hire.
Final word
Overall, the traditional recruitment process is time-consuming. Artificial intelligence recruitment (AI in recruitment) can be a great tool to automate and accelerate the recruitment process. It can help identify potential candidates, evaluate candidates, reduce bias, and manage the recruiting process. However, it's important to remember that AI is just a tool and it should not be used to make decisions on its own. The final decision on who to hire should always be made by a human.
Sign up to Talentprise today and let your career skyrocket!
Employer/Recruiter? Sign up now.