Has the Covid pandemic affected your talent acquisition needs? Do you need to recruit vacancies quicker? Do you need to recruit to a skills gap? You need an automated talent pool using data-driven candidate matching technology.
What is a talent pool?
A talent pool is a community of potential candidates ready to fill job vacancies when required. The candidates may have already shown a desire to work for the organization. 
They may have been pre-screened to match their experience and skills to recruiter needs. A talent pool could also include internal staff who have shown an interest in promotion or development.
Using data-driven candidate matching technology recruiters can build a talent persona of their ideal requirements to allocate good fit candidates. Algorithms are used to screen and assess candidates to rank the top talent based on their results.
Why is building a talent pipeline important?
Building a talent pipeline can reduce time to hire and increase the quality of hire. It also reduces business disruption when employees vacate a position, making the recruiting process seamless.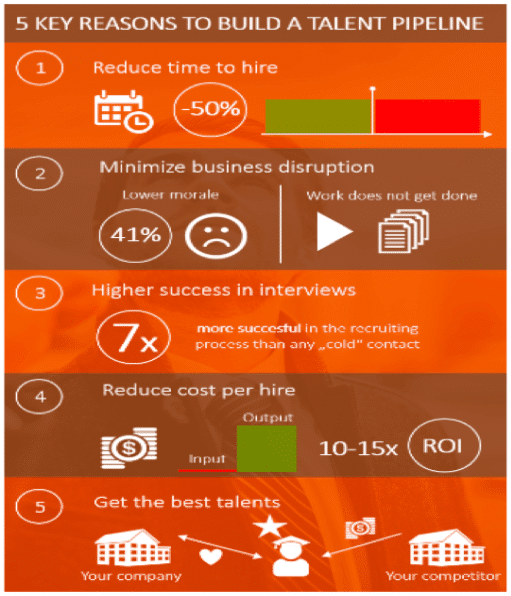 Significant benefits can be achieved in large, international organizations with a long hiring process. Industries experiencing significant skills shortages, such as Science, Technology, Engineering and Mathematics (STEM) may also gain a competitive advantage through developing talent pipelines.
Talentprise is a smart talent sourcing and screening web platform. It develops a fully customized, proactive talent pool. Using AI candidate matching technology, Talentprise provides in-house verified candidate profiles. It uses qualitative data to give great matching results.
Read our blog Drowning in talent pool? 5 ways to enhance talent sourcing
Harness the power of social media
Social recruiting is one of the most popular ways to engage with candidates and continues to grow in popularity. Sites such as LinkedIn, Facebook and Glassdoor provide an effective and efficient way to engage with a large pool of talents.
The use of social media in recruitment and talent pipeline building is expected to increase.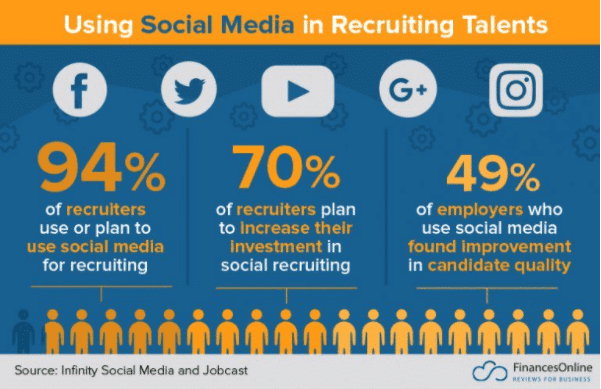 Jobseekers are also increasingly using social media in their job search. 42% of job seekers use social media to find out about job vacancies, an increase of 10% from 2017 to 2020.
What's the impact of COVID-19 on talent acquisition?
Global Research shows that 61% of companies are still hiring even though some have changed their focus.
Regardless of hiring plans, over 60% of these companies stated that their number one priority is filling positions quickly. Building and maintaining a talent pool reduces time to hire. Allowing recruiters to react quickly to changing needs.
The impact of the Covid pandemic has seen an increase in internal mobility by 20%. Making the development of internal pools more important than ever. Including internal candidates in a pool can aid succession planning, increase employee engagement and reduce turnover.
How talent pools can plug the STEM skills gap
There is an increasing demand for STEM (Scientists, Technologists, Engineers, Mathematics) job roles globally. With a huge 3.5 million STEM vacancies in the US alone.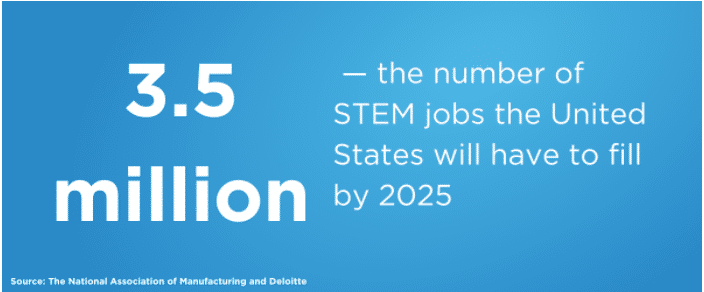 The challenge to source STEM talent continues to grow as there is a shortage of graduates. Due to the pandemic, there is reduced movement of talent between organisations and geographically. Resulting in increased competition for talent.
Proactively recruiting through a talent pool will help organisations to win the war on STEM talent.
Read our blog Job Seekers' challenge – unlock the hidden talent
How to build effective talent pools?
Here are some quick tips on how to build talent pools:
Build your employer brand. The impact of the Covid pandemic and the Black Lives Matter movement of 2020 have changed the focus of the employer brand. With candidates placing greater value on empathy and social action.
Keep unsuccessful candidates warm through proactive engagement.
Build an internal talent pool of existing employees.
Use data-driven candidate matching technology to revolutionise your talent pool management
Talentprise provides automated processes to source top talent based on ideal candidate personas. Through artificial intelligence, Talentprise will generate matching candidates. In the handy dashboard, employers can review candidate scorecards, showing a range of qualitative data. Recruiters can then add preferred candidates to their talent pool ready for future opportunities. 
It is the right time to sign up for a Talentprise Employer account today to get immediate access to this tremendous talent sourcing experience.