Hidden talents unlocked – As a talent looking for a job, do you find it hard to stand out in the job market? As an employer, are you struggling to recruit the best resource in a sea of candidates?
With 52% of recruiters prioritizing their quality of hires, competition for the top talent is fierce. With Talentprise, you can unleash the power of data-driven candidate matching. Here are our top tips for recruiting the best resources using algorithms to screen and match candidates.
Why is focusing on candidate abilities crucial?
Focus on talent ability, not only the presentation of resume and cover letter. Many top job seekers have impressive experience, competencies, and skills.
But often, it's difficult to reflect this in a two-page resume. But, recruiters are placing more priority on the quality of resumes and covering letters during the job search.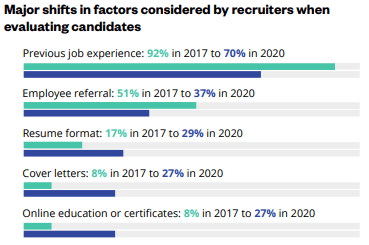 Job seekers are less likely to be shortlisted if their covering letter and resume aren't formatted nicely. Meaning unfair selection for some candidates and recruiters missing out on top talent.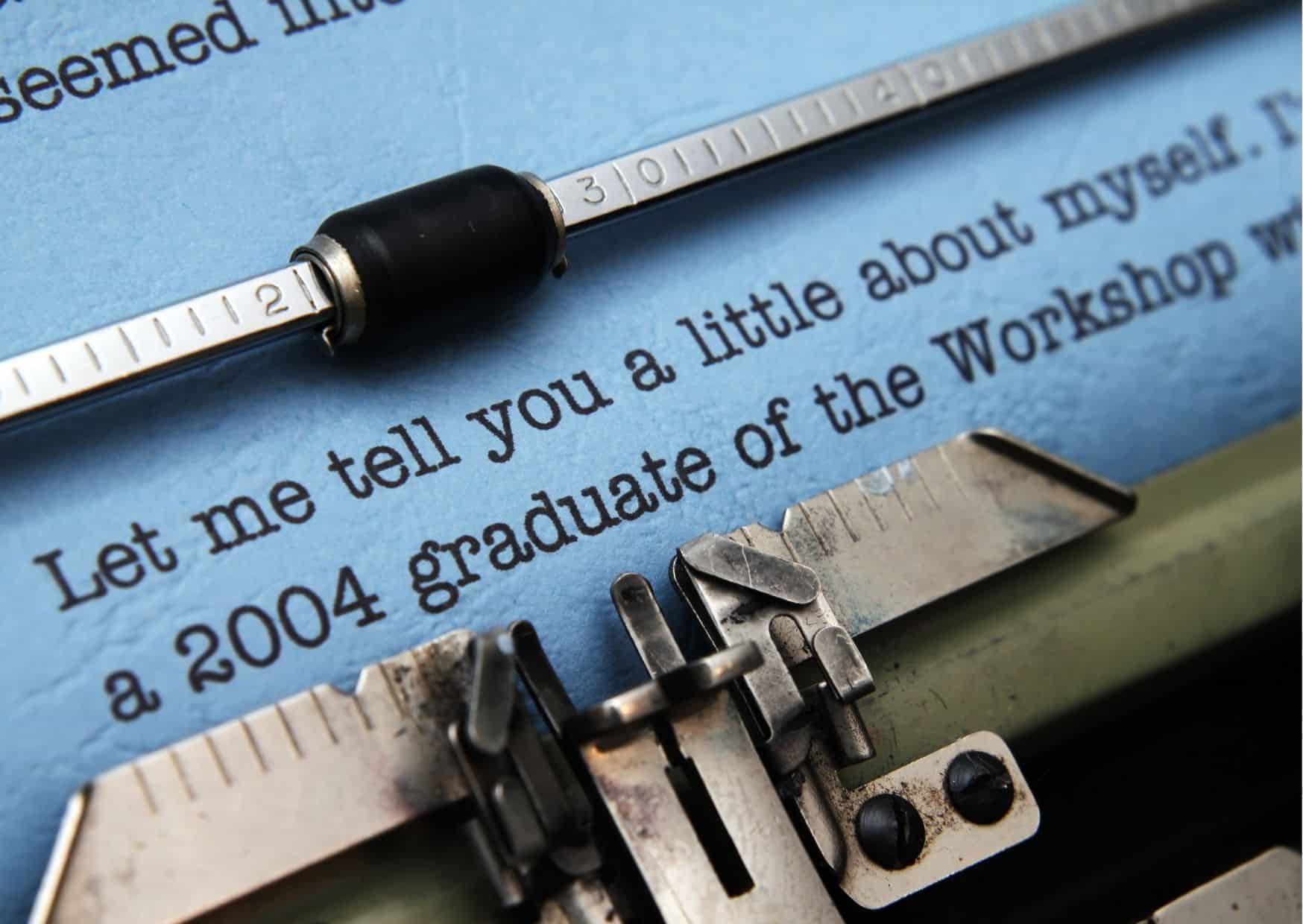 So unless the job vacancy is for a Resume writer, recruiters need a better and fairer method of candidate selection.
Talentprise is a smart web platform that provides users with various crucial functionalities, driving candidate selection based on data, not a format. Making the job search process much easier for job seekers.
The screening system also helps job seekers to identify their strengths and areas to improve, resulting in an enhanced candidate experience. Watch this short video to learn about how Talentprise can unlock hidden talent.
Why employers should place value on soft skills?
Soft skills are what matters the most, employees will be trained to do the job.
What do you look for when matching talents to your needs? 70% of recruiters look for previous job experience and 32% look for the relevance of education to the role. This focus is more common with in-house recruiters than staffing agencies.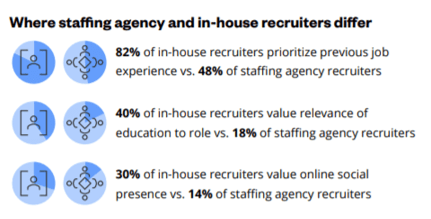 Yet, in the US there is a widespread skills shortage predicted to reach 29 million skills by 2030. Most of the missing skills are soft skills, such as social intelligence, communication, teamwork, leadership, problem-solving, self-motivation, customer orientation, virtual collaboration, and new media literacy.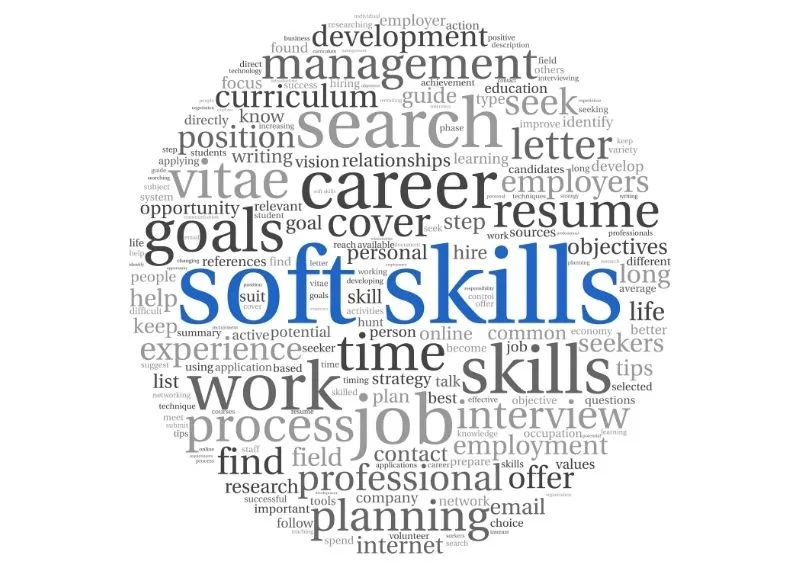 Talentprise connects the best-fit talents to hiring enterprises. Recruiters can build the persona of their ideal candidate. Focusing on all aspects including:
Education
Previous experience
Previous employers
Industry experience
Training
Professional certificates
Competencies and skills
Personality traits
Motivations
Preferences
Values and other attributes.
The algorithms score the job seekers and provide a bias-free ranking system. Helping job seekers to demonstrate their abilities and skills.
Job seekers are scored on more than just experience. The scoring system is divided into five parts; education, experience, competencies, skills, and training and certification. All parts are weighted equally. This provides equal opportunity to a wide spectrum from fresh graduates to experienced professionals.
The unique assessments measure skills and abilities to match the recruiter's needs. And recruiters can find the best-fit candidates who meet their expectations.
Test candidates' abilities, don't assume
The majority of workers (54%) apply for jobs even if they don't have all the skills listed as required.
With Talentprise candidates are screened and prequalified with an online questionnaire. Candidates are then classified and ranked based on their results.
So recruiters can efficiently find candidates who have the skills they are looking for. And candidates have the opportunity to showcase their abilities.
Ensuring best-fit recruitment results in increased productivity, happier staff, and lower turnover. It's a win-win situation for both recruiters and employees.
The value of internal candidate pools is often overlooked. The good news is that internal recruiting is starting to make a comeback with 73% of companies saying internal recruitment is increasingly important. There has also been a 10% increase in internal hiring since 2015.
"For all the focus on mapping the external marketplace, the irony is that there's not enough focus placed on the talent underneath one's own roof."

Head of Recruiting at Microsoft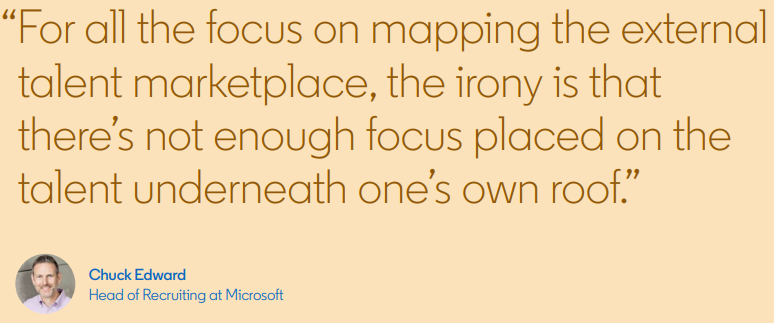 It's no wonder that so many hidden talents go unnoticed. With a large number of applicants and resumes, it is too hard to discover the hidden talents of candidates.
But what if there was a way to cut through the noise and find hidden gems among job seekers? That's where artificial intelligence (AI) comes in.
Please refer to our blog posts AI in recruitment and How to enhance talent sourcing to get more insights.
About Talentprise
Talentprise can store, assess and match internal Job searchers' details as part of your talent pool. Making sure that the internal top candidate is always visible. Providing career development opportunities also improves retention and increases time to productivity.
Thanks to the unique privacy settings of Talentprise, both recruiters and job seekers can select who sees their details. For example, if a job seeker user is only interested in internal mobility, they can select to be visible to recruiters from their current employer only. Providing users with the confidence that their profile is not visible to unwanted parties.
In the competitive world of talent acquisition, recruiters must look within the full candidate pool. Using data-driven candidate matching based on skills assessment makes sure the best candidates can be found quickly. And candidates need to be able to prove that they are the top talent.
Related topics: 9 Box Talent Matrix