Whether you're an employee looking for opportunities to widen your skill sets or an employer who wants to increase workplace mobility at your company, a talent marketplace is a simple but effective solution.
But what exactly is a talent marketplace, and how does it work? Does it benefit the employees as much as it benefits the company?
In this guide, we'll answer all your pressing questions about talent marketplace platforms and include suggestions for some of the best talent solutions for your organization.
Keep reading!
What Is a Talent Marketplace?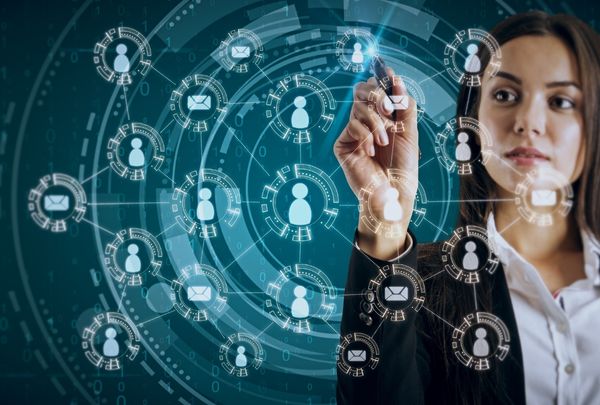 It is a technology that connects employees with opportunities and resources within their organizations to help them advance in their career paths. They are typically used by organizations to future-proof the workplace and offer internal mobility to talent for career development.
The opportunities or resources provided by talent marketplace platforms are based on the employees' skills, professional interests, and future goals. They can include:
Online courses
Internal projects
Mentorship programs
Open roles on other teams
Part-time projects
Temporary assignments
Job opportunities
Fellowship opportunities
Role recommendations
Gig work
Peer connections
And more.
How Does Marketplace Operate?
Talent marketplace typically employs AI to collect data about employees' skill sets, past work experiences, and more from employment records, resumes, and LinkedIn profiles.
The AI also collects data on training projects, available postings, temporary assignments, and opportunities within an organization.
Upon analysis of all the data gathered, the AI then matches employees with appropriate opportunities within the organization.
Managers can also use talent marketplace solutions to assign employees goals that correspond with the company's objectives.
Benefits of the Talent Marketplace
A talent marketplace benefits both the employees and the organization. Here are some major benefits you can expect.
Reduce Recruiting Expenses
With internal mobility, organizations have to spend less on recruiting and onboarding expenses. Offering talents career paths to gain new skills and experience in new roles.
Employee Engagement and Retention
When employees have opportunities for career development, they are more engaged in their work and at their workplace. Employees that are more involved and have opportunities to develop are more likely to stay.
Related article: Talent Retention
Attract New Talent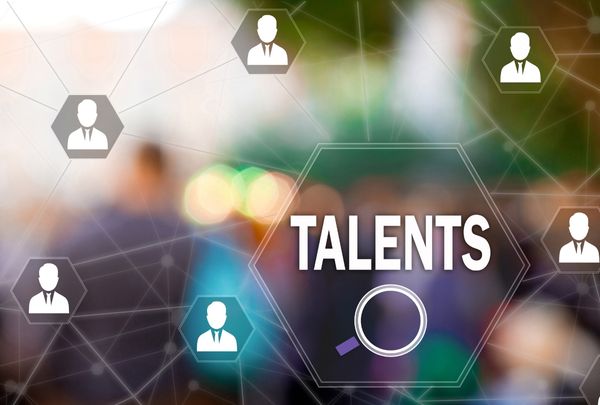 Attracting new talent is easier for companies that provide internal opportunities for growth within the organization. With a talent marketplace for talent, hiring managers can provide candidates with a well-defined long-term offer.
Related Article: Talent Sourcing Strategies.
Workforce Agility
A talent marketplace allows organizations to keep tabs on job opportunities, employee skills, and other relevant data. With this data on their hands, organizations can respond faster to changing business needs.
Related Article: High Performance Culture.
Closing Skills Gap
Finding and addressing skills gaps within an organization becomes easier with a talent platform. Once organizations identify skills gaps, they can provide the right opportunities for employees to build the necessary skills.
Related Article: HiPo Employees.
Opportunities to Develop and Gain Skills
Access to opportunities to learn and grow is a perk for employees.
Related Article: Talent Development.
Succession Planning
A talent marketplace for talent can help organizations anticipate and plan talent acquisition for employees retiring or getting promoted or for employee turnover.
Related Article: 9 Box Talent Matrix.
Top 8 Talent Marketplace Platforms
365Talents is a talent platform employed by leading global organizations such as Allianz, Société Générale, and Bearing Point.
It focuses on decentralizing mobility across an organization by enabling employees to declare their skills. The platform automates time-consuming tasks like skill mapping, which enables HR specialists to focus on more important tasks.
365Talents has also integrated with SAP SuccessFactors to deliver intelligent and dynamic talent management daily.
SAP SuccessFactors is a talent solution with a wide range of offerings that help with talent management, recruiting, and onboarding. It also supports core HR tasks such as cloud payroll, benefits administration, HR service delivery, and time tracking.
SAP SuccessFactors also provides employers with data-driven insights into the workforce and people analytics to help them investigate trends.
Their solutions are cloud-based, utilize machine learning, and use localization frameworks based on different countries and regional regulations.
Gloat helps some of the world's biggest enterprises to gain startup-level agility and enables employees to take charge of their career growth.
Gloat allows employees to see how well their skills match with recommended opportunities and find personalized mentorship suggestions and intelligent growth solutions. It also connects to third-party systems to bring diverse learning resources to the employees.
The platform also provides employers insights on in-demand skills, job positioning in the market, and positions to merge.
Neobrain is a talent management ecosystem that provides organizations with a talent solution, AI-based skill management, and strategic workforce planning.
It integrates with your existing Human resource information system (HRIS) to help provide talent management solutions from day 1.
Virkware is a talent marketplace for global and hybrid teams, catering to the human capital management issues of large organizations.
It enables organizations to launch initiatives with the support of hybrid teams across the organization.
Some of Virkware's powerful talent marketplace include real-time progress reports, 360-degree feedback, customizable surveys, and seamless integrations.
XOPA AI is an AI-powered B2B hiring platform that uses AI to automate and make end-to-end hiring processes more efficient for organizations.
It offers powerful integrations with business tools and products designed to cater to industry-specific hiring scenarios. If you're a university, staffing agency, public sector organization, or startup, XOPA AI might be the best solution for you.
Fuel50 is an AI-powered talent solution. It matches employees to internal mobility opportunities but also does much more.
Fuel50 also uses data to provide powerful insights that organizations can use to drive future strategies and short term people initiatives.
Also an AI-powered talent tool, Phenom provides personalized growth opportunities by recommending more tailored opportunities to candidates based on skills, fit, location, and experience.
Phenom also extends its intelligent AI-based solutions to help recruiters streamline screening, interview scheduling, and other tasks.
The Bottom Line
A talent marketplace solves a variety of employee retention, recruitment, and talent management problems all at once. But its application is still in the nascent stages.
We hope this guide helps you make a more informed decision for deploying a suitable talent marketplace to achieve business goals while driving employee satisfaction.
About Talentprise
Talentprise is an AI-powered talent-sourcing platform connecting employers and top candidates worldwide. With more than 100,000 highly skilled candidates registered in Talentprise's pool, it makes it a perfect tool for recruiters to find candidates and for job seekers to find dream jobs.
The key added value of Talentprise includes:
AI Headhunter for employers.
Soft skill assessment.
Capability-based ranking system.
Quality-based talent badges
If you found it interesting, tell your friends about Talentprise.
Talentprise is a Skill-driven, AI-powered talent sourcing platform. Helping job seekers land the jobs they love and deserve while enabling companies to find the best-fit candidates for their business.