If you're looking for a new job, you'll likely need to submit a Curriculum Vitae – or the term CV – or Resume. But what's the difference between the two? And which one should you use? In this article, we will discuss the differences between CVs and resumes, and help you decide which one is best for you.
What is a Curriculum Vitae?
A curriculum vitae, often shortened to CV, is a Latin term meaning "course of life." A CV is a detailed professional document highlighting a person's work experience and accomplishments. A curriculum vitae shares an overview of your career history, education, relevant awards and honors, scholarships, grants, research, projects, and publications. A CV may also include professional references, as well as coursework, fieldwork, supervisor reports from internships or practical, and language skills.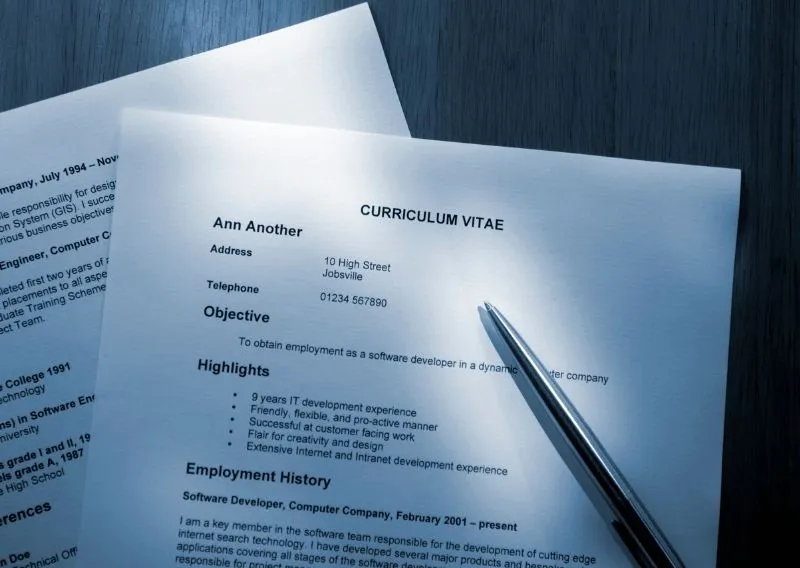 Curriculum Vitaes are generally organized chronologically and should be easy to read while still providing detailed information. CVs are most commonly used in academia, research, and medicine – although they are becoming increasingly popular in the business world as well. In the United States, Curriculum Vitae is typically used when applying for academic, education, scientific, or research positions.
What should I include in my CV?
A curriculum vitae, or CV, is a long, detailed document that chronicles your professional history, education, and other relevant information. In contrast, a resume is a shorter document that includes only the most relevant information, such as recent work experience and skills.
When deciding whether to use a curriculum vitae or resume, you will need to consider the job you're applying for and the qualifications required. If you are applying for a job that requires extensive work experience or credentials, then you will need to submit a curriculum vitae. However, if the job you're applying for only requires a few years of work experience, then a resume will suffice. When creating your curriculum vitae, be sure to include the following information:
– Personal contact information (name, phone number, email)
– Work history
– Relevant skills
– Education and training
– Research experience
– Professional accomplishments
– Professional affiliations
– Any other relevant information (publications, awards, etc.)
A curriculum vitae is a more comprehensive document that can range in length from one to two pages, or even longer.
What is a resume?
A resume is a document that provides an overview of your skills, experience, and qualifications. It is typically used when applying for jobs and can be submitted to employers either in person or online. As for document length, a resume should be no more than two pages, while a curriculum vitae can be any length. When it comes to content, resumes should focus on your work history and skills that are relevant to the job you are applying for. CVs, on the other hand, provide a more complete picture of your professional background and can be useful for a position that requires more detailed descriptions of your qualifications.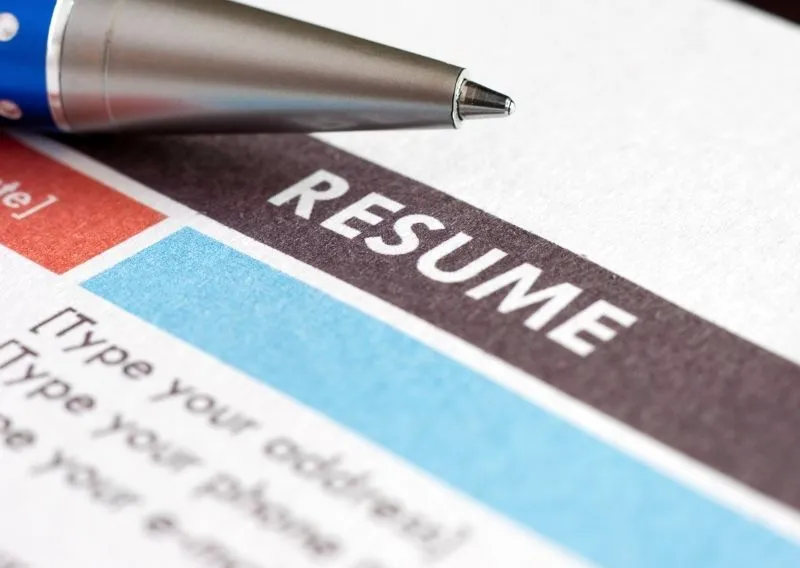 What should I include in my resume?
While the specific content of your resume will depend on your qualifications and experience, there are a few items that should be included in every resume. Your name and contact information should be listed at the top so that employers can easily get in touch with you. Below this, you will want to list an overview of your professional background, including your work history and any relevant skills or training.
Finally, education and other professional development should be listed toward the end of the resume. By including these key elements, you can ensure that your resume is complete and provides employers with a comprehensive overview of your qualifications.
When to use a curriculum vitae vs. a resume?
A curriculum vitae (CV) is used primarily when applying for international, academic, education, or research positions. In the United States, a CV is almost exclusively used to secure research positions and job titles that include "professor." CVs are also often required when applying for fellowships or grants.
When applying for a position in Europe, the Middle East, Africa, or Asia, expect to submit a curriculum vitae rather than a resume. If you are job searching in the United Kingdom or Ireland, expect to use a curriculum vitae as well. In contrast, a resume is common in the United States and Canada and is the preferred method when applying for most non-academic jobs.
The major exception is if you are job searching within academia in the United States. In that case, your job application requirements may be a mix of a curriculum vitae and a resume. The trend is moving away from CVs for non-academic job applications in the U.S., so unless you are certain that the position absolutely requires one it's best to go with a resume.
Resume and curriculum vitae best practices
When it comes to creating a resume, there are a few best practices to keep in mind.
One page resume
Your resume should be one page in length. This can seem like a challenge, but it is important to focus on the most relevant information and leave out anything that is not strictly necessary.
Achievements
Make sure to highlight your key achievements and skills. Your resume should showcase your industry expertise and demonstrate why you are the best candidate for the job.
Last 10 years of work experience
Only include information from the last 10 years of your work history. Again, this is about relevance – older experience may not be as relevant to the job you are applying for now.
If you keep these best practices in mind, you will be well on your way to creating an effective resume that will help you land the job you want.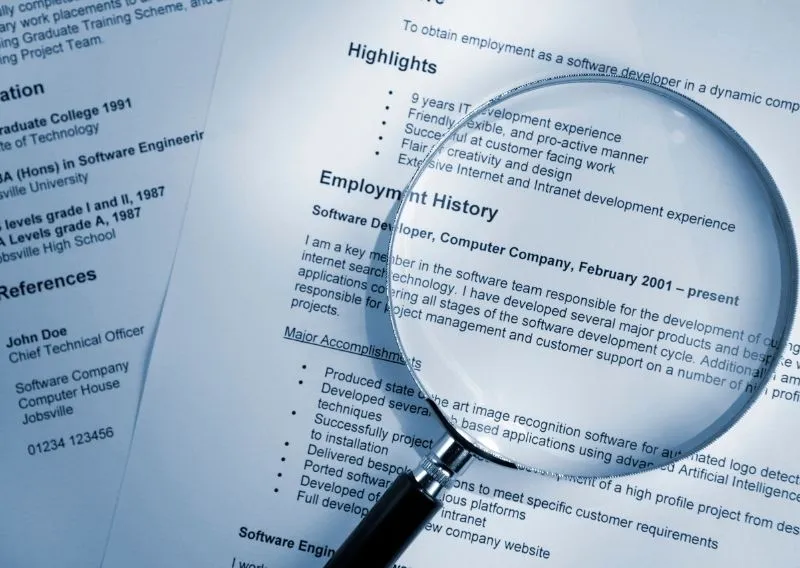 Customize your Resume based on Job Requirements
An important thing to remember is to customize your resume for each individual job. Focus on related skills and achievement. Generic resumes are a major turnoff for employers. There is no one resume that fits all jobs.
5 Key mistakes to avoid in your resume
There are a few things you should avoid doing if you want your resume to stand out.
Spelling and grammar mistakes.
Outdated language or buzzwords that are no longer relevant.
Unnecessary personal information, such as your age, marital status, etc.
Use generic resume templates that everyone else is using.
Too many details. Some spaces make it attractive to recruiters.
Curriculum Vitae vs Resume: What's the difference
A curriculum vitae, or CV, is a longer and more detailed version of a resume. Whereas a resume is a brief summary of your education and experience, a CV is a more comprehensive document that can range in length from one to two pages, or even longer.
In addition to your contact information and employment history, a CV typically includes details about your educational background, research experience, publications, presentations, awards, and professional affiliations. Whereas a resume is generally used when applying for jobs, a curriculum vitae is often used when applying for academic positions or grants. As such, the content of a CV will vary depending on your field and the specific position you are applying for.
However, there are some common elements that are typically included in most CVs. For example, most CVs will list your education in reverse chronological order, starting with your most recent degree. Likewise, most CVs will include a section on research experience, listing any papers you have published or presentations you have given.
By contrast, a resume is generally shorter and focuses on your work history, rather than your educational background or research experience. Furthermore, whereas a curriculum vitae is usually intended for an academic audience, a resume is often more tailored to a non-academic audience.
About Talentprise | Skill-based Talent Sourcing platform
Talentprise is an AI-Powered talent sourcing and acquisition platform. Providing unparalleled job hunting experience to candidates who are searching for a job to stand out and demonstrate their abilities and skills to employers. Join Talentprise today.
Sign up for a FREE account at Talentprise and be ahead of the curve. Let employers notice your strength and value-add and get in touch.