Figma is a cloud-based design platform facilitating collaboration between teams throughout the design process.
Whether designing a product or establishing a company from scratch, Figma offers a uniquely collaborative environment to brainstorm, test, create, and deliver results that speak for themselves.
If you are looking for a job at Figma, this article is for you. We outline the top Figma careers.
Why Choose Careers at Figma?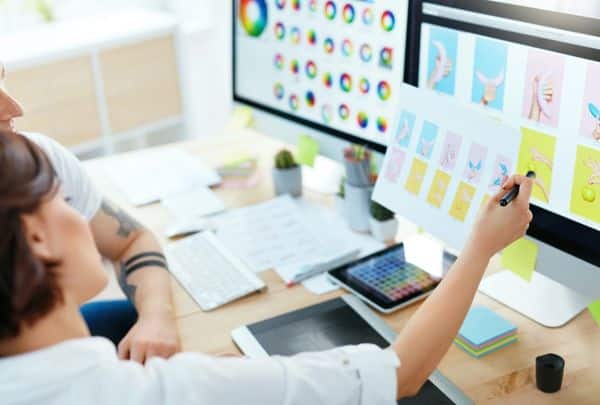 Figma started as a design tool and has evolved into an industry standard in the design process. Its cloud-based design, ability to collaborate in real-time while working, and the use of intuitive tools set it apart from its competitors.
They celebrate diversity and foster a community ready to help build, test, refine, and execute the entire design process effectively. When you work at Figma, you'll follow their core values of kindness and connection.
The community uplifts each other by assisting them and improvising on the existing design process for the best possible outcomes.
Besides offering job opportunities in design, the company now offers job openings in business operations, product management, engineering, sales, and marketing. Let's explore the careers offered at Figma and their requirements for better understanding.
Perks of a Career at Figma
Besides working in a humble, supportive, and collaborative environment, Figma employees enjoy many perks with their job. These perks include:
Competitive salaries and equities change according to the current market.
Retirement plans are contributed solely by the company.
Health, vision, and dental care are covered by the company.
Figma works to improve its workplace environment by keeping its employees aware of mental health issues and providing wellness benefits,
You can have some days off to recharge yourself if you have burnout, ensuring your health and safety.
Figma offers several work-from-home jobs with a stipend to support your financial needs.
You can even get paternity leave and avail of fertility support if required.
If you invest your time in learning and development, the company offers a stipend until you get back to work.
What are the Top 4 Figma Careers?
Figma offers many careers, from business development and design to product support and sales. Let's dig into the jobs offered at Figma and everything else you need to know. 
UX Writer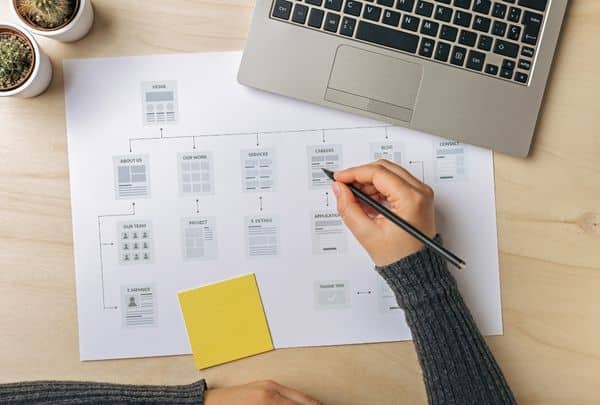 It's the dream job of many UX designers to work at Figma. Candidates selected for UX design will work as a team and collaborate across the company. Their core responsibilities will be brainstorming and strategizing with product managers, marketers, and designers.
A UX writer will also work with engineers to resolve errors in the product design process and even collaborate with researchers to improvise design tools for effective outcomes.
You'll do some other things you'll do at Figma: delegating feature-naming work, creating UX guidelines, and improving the UX design process.
Sharing work, giving feedback, and communicating to improve the existing visual and interaction design are rooted within the Figma community, resulting in effective outcomes.
To apply as a UX writer, you must have 5 years of experience writing a UX copy, the ability to research and use the data for better results, familiarity with design tools like Figma, and previous samples of your UX design for review.
Business Development
At Figma, you have the opportunity to become a program manager as they offer this lucrative business development career. Your role will be to keep the essential operational processes going by creating a unique roadmap that facilitates collaboration between users, partners, and internal teams.
A program manager will oversee internal pipeline management, serve as a bridge between stakeholders and partners, and manage these relationships for better outcomes.
Within the business development category, Figma offers a career opportunity to become a partner manager. The responsibilities include exploring new collaborative business partnerships and strengthening existing ones.
Screening and adoption of software-based products that assist collaborators in working efficiently. A partner manager will work closely with teams to strengthen the business development ecosystem while keeping an eye on market trends and opportunities. They will also build trusting relationships and provide quality services.
Business Operations
Plenty of job openings related to business operations are offered by Figma. The business operations team here at Figma is expected to handle unstructured problems, find their root cause, obtain insights, and collaborate with other teams to implement the solution.
The core responsibilities include identification, evaluation, and prioritization of new products. The business operations team will partner with marketers, stakeholders, and sales and access customer experience for effective decision-making.
To secure a job position in business operations, you'll need 4 years of experience in business, finance, investment banking, or related fields. Besides having excellent communication skills and analytical expertise, you must have prior experience with SQL and the will to learn and grow.
Onboarding Manager
As an onboarding manager, you'll support employees, introduce them to Figma's values, and use your creativity to devise sleek programs that make the onboarding process hassle-free for employees.
As the company also offers remote jobs, the onboarding managers will also curate remote onboarding content. You'll also train onboarding representatives at different sites to maintain a consistent onboarding experience.
To secure the position, you need prior experience with relevant onboarding ability to plan and prioritize collaboration.
Plenty of job openings are available at Figma, which include engineering (software, full-stack, infrastructure, enterprise, etc.), marketing, sales, and product support, to name a few. Figma also offers early careers and internships in data science, product design, and software engineering.
Employee Demographics and Company Culture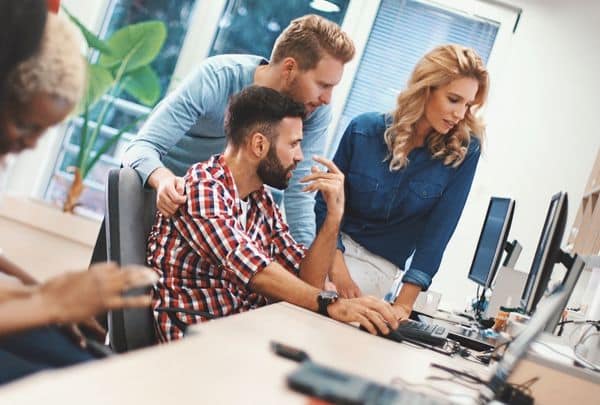 Due to the supportive and collaborative environment, Figma fosters its employee tenure is impressive. Most of their employees are satisfied with their current job at Figma and are committed to working.
The company's employee tenure is remarkable. Figma's employees with less than 2 years of tenure account for 75% of the company's workforce. Statistics reveal that around 96% of employees love to work at Figma.
Despite giving their employees many responsibilities, employees push in to provide extra and get the job done. Thanks to their collaborative environment, they thrive on supporting each other and getting the job done.
Bottom Line
One of the core values of Figma is to grow within your job position. The company focuses on hiring employees willing to learn and who put in extra effort to develop new skills. If you are a person who loves working in a diverse and collaborative environment, Figma is the place you should look for.
About Talentprise
Talentprise is a Skill-driven, AI-powered talent sourcing platform. Helping job seekers in the IT industry land the job they love and deserve, while enabling tech companies to find the best fit candidates for their business.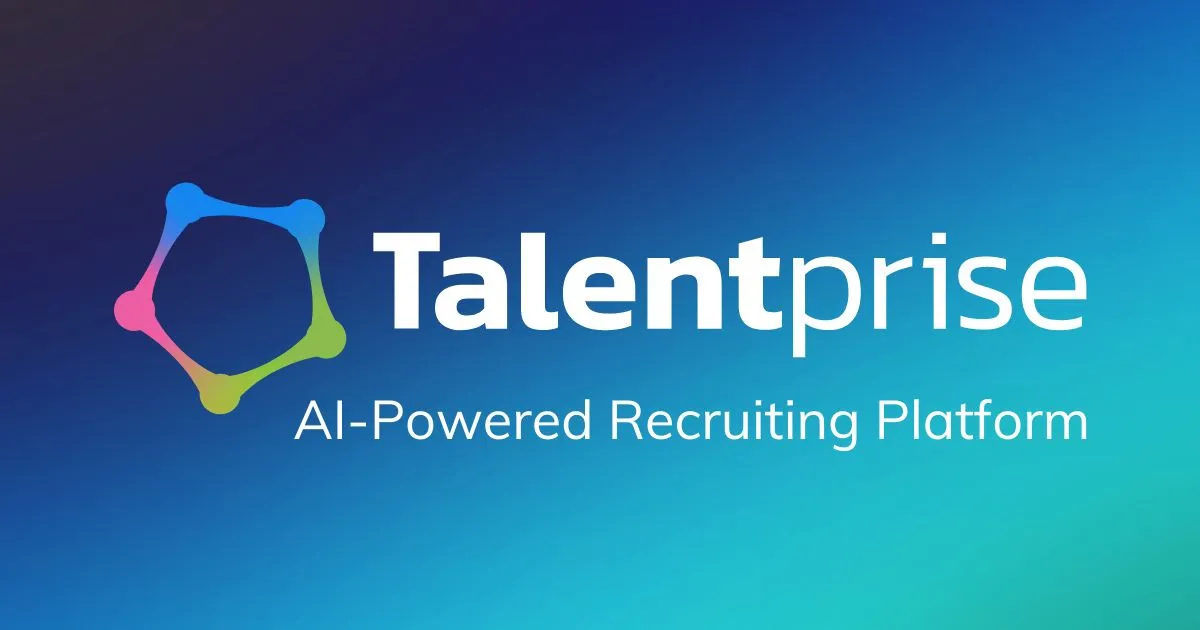 Find dream jobs at Figma. Sign Up for your free account at Talentprise today.
Resources