Are you looking for engineering jobs in Dubai? Dubai is a city that has plenty of opportunities for engineers. Engineers in Dubai are paid well, so people holding bachelor's degree in engineering from other countries often migrate there.
What Does An Engineer Do?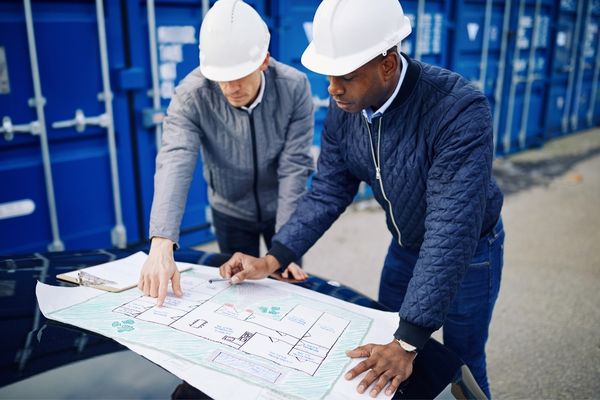 Engineers design and maintain machines, data systems, and structures. Their main responsibility is ensuring that a product or process is safe and effective. They also find applications for scientific discoveries and improve products and task performance.
Engineers maintain and improve something, whether a physical object, a process, or a system, so it will work according to expectations. They do both maintenance and creative work using science and mathematical computations.
Because projects are often complicated, engineers typically work with other professionals that have skill sets and responsibilities different from their own.
What Are The Duties Of An Engineer?
Engineers carry out the following duties:
Types Of Engineering Jobs in Dubai
Chemical engineers
Chemical engineers use scientific and manufacturing knowledge to solve issues regarding the production and use of chemicals, drugs, and food among others.
Civil engineers
Civil engineers work on infrastructures, such as roads, railways, bridges, building construction, aviation, power supplies, water systems, and telecommunication systems. They are involved in designing, building, maintaining, and improving facilities and the construction industry.
Electrical engineers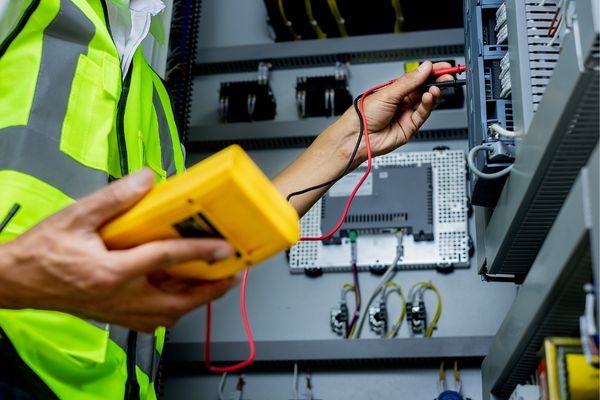 Electrical engineers design, test, and manufacture electrical systems, processes, and components. Electrical Engineering involves participation in projects involving power generation, communication systems, navigation systems, and the like.
Mechanical engineers
Mechanical engineers help with the creation and development of mechanical devices. Mechanical engineering involves working in a broad field, so you can expect to work on various products like batteries, generators, pumps, and more. They are involved in project management and planning.
Aerospace engineers
Aerospace engineers design aircraft, spacecraft, and satellites. They may also create missiles and other things that travel in air and space, ensuring they work correctly and meet standards.
Agricultural engineers
Agricultural engineers ensure that agricultural machines, structures, facilities, and power supplies are functioning efficiently. They are also involved in solving environmental and pollution issues.
Biomedical and bioengineers
Biomedical and bioengineers apply engineering design concepts and principles to biology and medicine. They could work in healthcare and help develop monitoring, diagnosis, and therapy.
Computer hardware engineers
Computer hardware engineers handle computer components and systems, including processors, circuit boards, routers, and networks.
Computer software engineers
Computer software engineers work on software development, create technology programs that will address clients' needs, and ensure they are free from bugs and vulnerabilities to hackers.
Environmental engineers
Environmental engineers improve global environmental issues like climate change, sustainability, lack of safe drinking water, and pollution. They draw from chemistry, biology, and other sciences to do this.
Health and safety engineers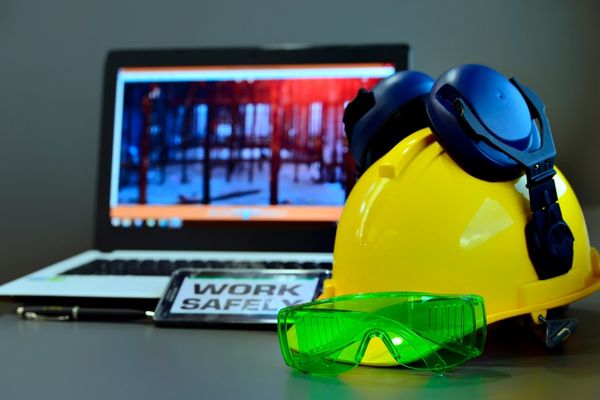 Health and safety engineers apply engineering to health and safety to design and develop systems that protect individuals from harm and properties from damage and malfunctions.
Industrial engineers
Industrial engineers build efficient systems that reduce wastefulness in production. They are involved in quality assurance, planning, and management.
Marine engineers
Marine engineers design, build and maintain all kinds of ships, whether sailboats, submarines, or tankers.
Materials engineers
Materials engineers study the structures and properties of different materials, such as plastics, ceramics, and metals. They design and test new materials in various products.
Mining engineers
Mining engineers work in mines and quarries. One of their responsibilities is to help develop safe and effective ways to extract minerals like metals and coals from mines.
Nuclear engineers
Nuclear engineers handle different instruments and systems that involve atomic energy. They study and create nuclear equipment for various industries: transportation, aerospace, and medicine, for example.
Petroleum engineers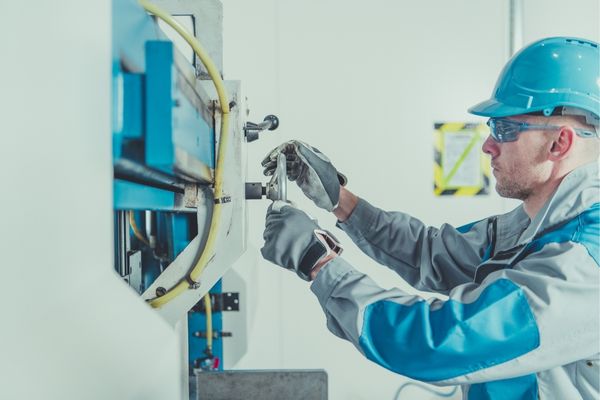 Petroleum engineers use engineering to extract gas and oil from the earth. They invent new methods to improve the speed and efficiency of drawing and using this petroleum.
How Much Do Engineer Jobs in Dubai Pay?
Engineering job salaries differ across fields. Here are the average salaries of the most common engineering jobs in the United Arab Emirates:
| Engineer Jobs in Dubai | Average Monthly Salary in USD |
| --- | --- |
| Civil Engineer | 3,200 |
| Electrical Engineer | 3,900 |
| Mechanical Engineer | 3,400 |
| Software Engineer | 4,800 |
| Environmental Engineer | 2,900 |
How to Find Engineering Jobs in Dubai?
By now, you may have encountered popular job posting websites such as LinkedIn.com, Talentprise, and Indeed.com. 
Here are some sites specific to Dubai:
GrabJobs: GrabJobs is a UAE job site where you can apply directly to employers in Dubai. If you get shortlisted, you will receive a notification.
CareerJet: Career Jet lists engineering jobs in Dubai UAE. Type Engineer under "What" and Dubai below "Where."
Naukri Gulf: Naukri Gulf jobs are sorted by job type and location, so it's easy to find engineering jobs in Dubai on this platform. You can create a job alert to notify you when your job of choice becomes available.
Attend Job Fairs
There are online and on-site job and career fairs in Dubai. Find out more by searching for "Dubai Job Fairs" using a search engine. The benefits of online job expos are their convenience and accessibility. You can quickly view and compare job listings.
On-site expos are also great because they let you interact with people, so you will know the people you'll potentially work with. You also have a greater chance of being hired if you know how to present yourself well, and fewer applicants will show up at such fairs compared to a virtual one.
Browse Classified Ads
Dubizzle is a United Arab Emirates classifieds site, but you can filter results to show only those in Dubai. You will see the link to Jobs under Popular Categories. Engineering is one of the options.
Total Dubai is one of the top classified ad websites in Dubai. It allows users to buy and sell, advertise services, and list job vacancies.
Dubai Classified is a free classified ads site in Dubai with excellent customer service. Look for Jobs in the Category drop-down list. Consider following their social media pages to get updates about job listings.
Join A Recruitment Agency
Dubai has many recruitment agencies. If you have the budget, consider signing up for one to hasten your job application process.
Wrapping Up
Engineering jobs in Dubai are numerous and rewarding. Prepare your resume, visit the websites we've listed, browse through job listings, and land your dream job!
About Talentprise
If you are looking to find your dream job in sales, sign up for your free account today.
You may review the occupation list to check which occupations are suitable for your skills and expertise.
Useful Links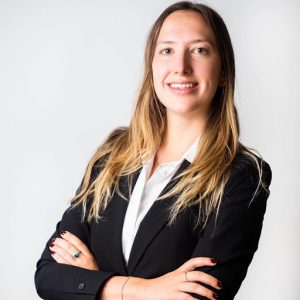 Keren Dinkin
Keren Dinkin had seven years of work experience in digital marketing and e-commerce before shifting gears and becoming a full-time content writer. She loves words and the power they hold, which explains her passion for writing.Keren is based in California. When she is not at her desk whipping up compelling narratives and sipping on endless cups of coffee, you can find her curled up with a book, playing with her dog, or pottering about in the garden.
Follow us: