If you're looking to build a career in the IT field, the Boston area is a burgeoning domain for IT and other tech-related jobs. There are innumerable opportunities for IT professionals throughout the country, but especially in Boston–the entire field is undergoing a digital transformation.
According to tech economist, Jed Kolko, the number of tech jobs in the area grew by 6% in 2018. The technology industry in Boston is estimated to grow even more as it is ranked third among US-based tech hubs. Listed below are 5 of the best IT jobs in Boston.
What are the Top 5 IT jobs in Boston?
Although healthcare and financial industries remain leaders in the economy, the eCommerce realm has emphasized the need for digital transformation. Unfortunately, these industries have become ripe targets for cybercriminals who infiltrate the online banking, trading, shopping, and telemedicine sectors due to inadequate security systems. 
This is the main reason why many companies are posting the latest job alert positions for professionals experienced in information security.
Cybersecurity Engineer
A cybersecurity engineer predominantly plans security measures and safeguards the organization from a cyberattack. Since hackers attack every 39 seconds and on an average of 2,244 times a day, the need for cybersecurity engineers in the Boston economy has become unavoidable.
Local businesses in Boston are looking for the right amount of talent with adequate security experience for this reason. Hence, cybersecurity professionals have become the backbone of the growing Boston economy.
With over 2,000 tech companies in Boston, a lot of technology professionals continue to migrate to Boston to advance their careers and offer technology services.
To become a cybersecurity engineer, you'll need to have the following requisites.
A bachelor's degree in information technology or computer science
Two years of work experience in the relevant field
Advanced knowledge of C, C++, Python, and Java.
A Certified Ethical Hacker certification or a CompTIA Security+ certification
Average Annual Salary: $130,883 to $195,388
Data Scientist
A data scientist systematically analyzes and gathers large sets of structured and unstructured data. They are also referred to as analytical experts who use industry knowledge and contextual understanding to derive solutions for business challenges.
In Boston, Data Scientist jobs are in-demand for helping companies wean actionable information which requires a unique mix of technical and math knowledge along with a dose of business acumen.
Other data-related roles such as data architects, data analysts, and business intelligence engineers attract great offers from businesses and large corporations in Boston.
Moreover, the role of a data scientist is often highly desirable in contrast to other tech jobs that pay more moderately. Therefore, a data scientist ranks 9th in the US, with an average annual salary of $119,898-$166,887.
To become a data scientist, you'll need to know/have the following:
Machine learning and statistics
Coding languages like Python, R, SAS
A data science degree
Databases like MySQL and Postgres
Reporting technologies and data visualization
Certification in Data Science & Analytics
Average Annual Salary: $119,898- $166,887
Cloud Engineer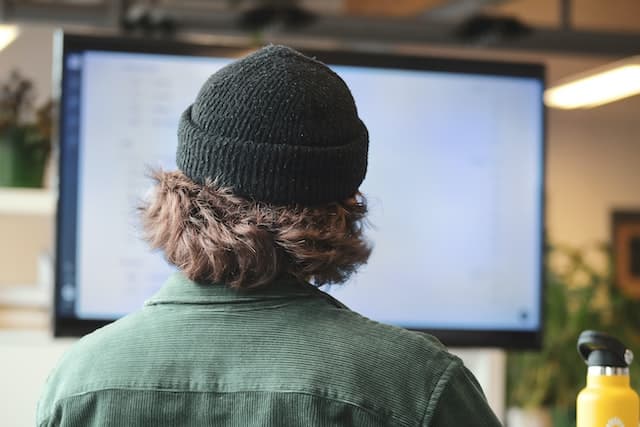 A cloud engineer is an IT professional that develops and maintains cloud infrastructure on a daily basis. They are also responsible for integrating cloud solutions, employing cloud computing and managing network systems.
Alongside data scientists, cloud engineers are also among the top tech positions in Boston. A lot of companies are adopting cloud technology for their businesses and the ability to work with cloud technology is one of the most desirable skills for many tech companies.
The following skills are required for a cloud engineer:
Degree in Computer Science or related fields
Learn one cloud platform
Knowledge of common languages in cloud computing like Python Java, Ruby, and Golang
Strong understanding of operating systems like Windows and Linux
Cloud administration, cybersecurity, and app development are three main technologies that will be immune to any downturns in the next few years. According to the Emerging Jobs Report 2020 by LinkedIn, cloud engineers are estimated to grow by 27% every year. 
Average Annual Salary: $146,089
Information Security Engineer
Along with cybersecurity, information security is another growing industry that is on the rise. According to a report by Cybersecurity Ventures, cybercrime will cost the world $6 annually, and hence the need for security experts continues to grow to wade off potential threats.
An Information Security Engineer is an IT professional who designs processes to protect sensitive information from unauthorized authorities. The main function of an Information security engineer within a company is to enforce security plans and lead a team.
Some main skills of an Information Security Engineer include:
Detect possible intrusions
Safeguarding sensitive information in case of cyber attacks
Design, build and integrate tools and systems to protect information and devices
Develop metrics or procedures to evaluate the efficiency of systems
Although Information Security is confused with cybersecurity, it is completely different. While cybersecurity engineers protect against attacks in cyberspace, information security engineers prioritize resources or any sensitive data from any threat before eradicating it.
Average Annual Salary: $112,430
Help Desk Technician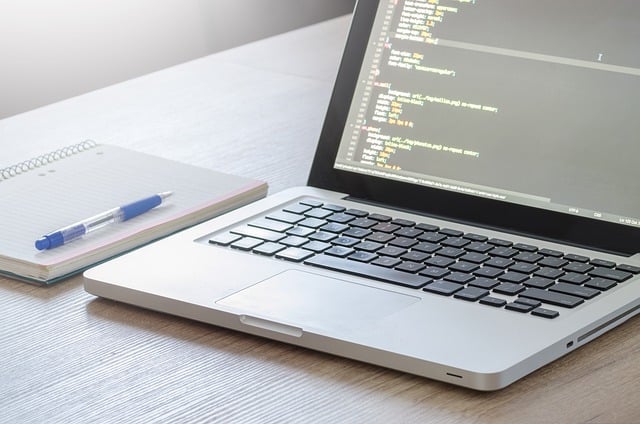 According to a recent study, the current high-demand jobs in Boston include IT support services. The need for helpdesk support technicians in Boston has increased and 54% of employers are planning to hire for new positions.
A helpdesk technician provides technical service to customers in a service desk environment. According to the Bureau of Labor Statistics, overall employment for web developers is projected to grow 6% from 2021 to 2031.
Requirements for a web developer:
A bachelor's degree in computer science or related fields
Server administrative-related experience
Strong understanding of operating systems and devices
Ability to communicate with the business technology team
Broad knowledge of the desk ticketing system
The demand for help desk support in financial institutions increases as companies invest in building the latest technologies for the online banking and security trading sector in Boston
Average Annual Salary: $90,573
Conclusion
Boston is a great place to plant your roots if you're looking for well-paid IT jobs. With the local economy transitioning to the digital scene, the hunt for IT professionals is on the rise.
Considering Boston for IT job prospects is a smart decision if you're looking to be one step forward in the IT field.
About Talentprise
Talentprise is an AI-powered recruiting platform. Helping job seekers and IT professionals to stand out by demonstrating their skills and abilities to top employers worldwide. Sign up today to get exposed to thousands of IT job opportunities in the US.