Finding the right platform to post your job opportunities can make all the difference in attracting top talent and building an effective workforce that will take your company to new heights in today's competitive job market. It is crucial to discover the best free job posting sites for employers as the best job-posting platform can have a big impact on the caliber and quantity of applicants they receive, the expense and effectiveness of the hiring process, and eventually, the outcome of their hiring efforts.
10 Best Free Job Posting Sites for Employers
Hiring top talent just got easier with these best free job posting sites for employers!
Indeed
Indeed compiles job listings from numerous websites, including staffing firms, company career pages, and job boards. With a wide audience of more than 250 million people in over sixty countries, Indeed offers a sizable applicant pool for employers to choose from.
You can post employment openings for free.
You can target your job postings to specific locations, sectors, and job titles.
The resume database can help you find applicants who meet your requirements.
Business profiles can also be established on Indeed to showcase the company culture and values and build an employer brand.
Ladders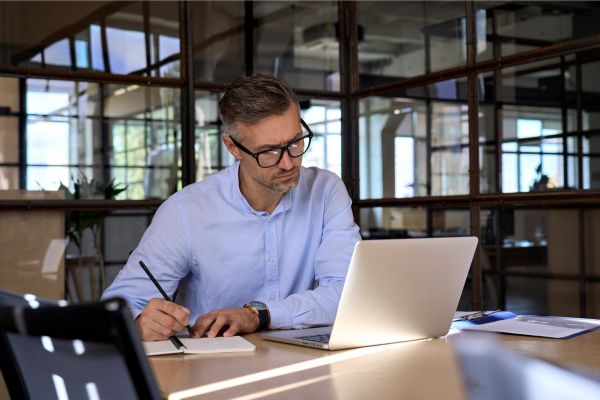 Ladders is a job platform that concentrates on executive-level and high-end job seekers, making it an ideal platform for businesses seeking to fill leadership positions. Its distinctive tools and resources are designed to meet the requirements of employers looking to find the perfect hire.
Ladders ensures that employers only receive verified top-notch candidates.
You can create customized job postings with thorough requirements and descriptions.
You can access a resume database to look for applicants who meet your requirements.
Handling the candidate pipeline, setting up interviews, and interacting with applicants using Ladders' applicant tracking system is also quite impressive.
Handshake
Handshake is a professional website that serves as a perfect recruiting tool for firms looking to hire young talents.
Candidates from top universities and colleges, and recent grads are easily accessible.
Handshake offers free employment listings, which can save employers money.
The algorithm of the platform matches job listings with suitable students, potentially increasing the likelihood of finding the right candidate for the job.
Employers can manage applicant tracking and enhance their brand by participating in virtual hiring events.
Learn4Good
With Learn4Good, employers have access to a large group of highly qualified applicants thanks to job postings from reputable businesses in a variety of fields.
Employers have access to a sizable applicant pool on a global scale.
They can use a specialized job board with access to listings for positions in a variety of fields.
There are resources to help employers focus on the precise skill sets and qualifications required for the position.
It also provides an option to prominently display the employment posting for better visibility.
SimplyHired
SimplyHired has a broad reach and advanced search filters that assist employers in finding the best applicants.
It provides unlimited job postings and access to a vast pool of applicants.
Employers receive email notifications when individuals apply for jobs.
Viewing and tracking the progress of applications is quite easy.
Employers can use a wage estimator to determine the right pay for open positions.
Guru
Employers searching for freelance, contract, and part-time work can use the job search engine Guru due to its extensive reach and efficient system.
It has an extensive database of highly qualified independent contractors and freelancers.
Customized search filters help discover the best candidates for a job's requirements.
It provides a protected payment system.
LinkedIn
LinkedIn is a well-known professional site and among the best free job posting sites for employers with more than 900 million active members across the globe. A variety of features are available on the professional networking website LinkedIn for employers.
The applicant management tools improve the effectiveness of the hiring process.
Tools for managing candidate pipelines, employment postings, and communication are impressive.
Broad reach and modern features for managing recruitment efforts allow access to a variety of candidates all over the globe
Recommendations are provided for candidates based on the job specifications.
AngelList
AngelList is an employment platform targeting startups, venture capital firms, and angel investors. AngelList is specifically tailored to the startup industry and offers a quick way to interact with top talent.
Its customized job listings and expanded talent pool increase startup possibilities.
Tools for organizing the recruiting process, such as tracking applicants, and scheduling interviews help find the fit.
Integration with additional recruiting instruments, including Greenhouse and LinkedIn prove beneficial.
Options for equity pay make it appealing for prospective startup employees.
PostJobFree
PostJobFree enables employers to freely submit job openings and assists startups, non-profit groups, and small businesses in finding qualified candidates without financial hurdles.
No restrictions on the number of free job postings.
It integrates with social media sites like Twitter and Facebook to boost exposure.
It has a user-friendly interface that makes it simple to manage applications and publish jobs.
PostJobFree provides automatic email alerts for new applicant submissions.
It is cost-effective and helpful for small businesses.
Hubstaff Talent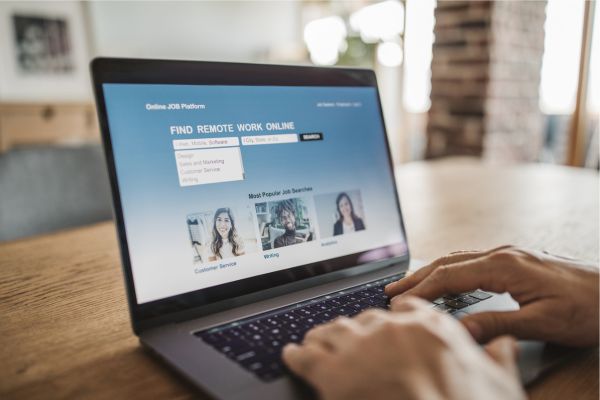 Hubstaff Talent focuses on remote job opportunities and is designed to connect employers with highly talented candidates from all over the world. Employers can easily discover the ideal candidate from a pool of talented remote workers.
It gives access to a pool of candidates from across the globe
Embedded tools for managing the process of hiring including interview schedules and in-texts boost the process.
Integration with other remote working tools, such as the project management and time recording software from Hubstaff is also very efficient.
The Bottom Line
Businesses can remain ahead of the competition and assemble an efficient workforce of talent-filled employees by utilizing these online resources. Don't settle for mediocre hires! Find your dream team by selecting the right job posting platform. With the best free job posting sites for employers at your disposal, you can discover the top talent you need to advance your business while saving time, money, and resources.
About Talentprise
So you are looking to recruit highly skilled candidates? Sign up today and post your jobs for free with Talentprise's AI-powered job posting advanced feature.