Do you want to start your career in a new and exciting country? If so, the United Arab Emirates may be the perfect place for you! Jobs in UAE for freshers are plentiful, and the country offers a wealth of opportunities for those who are looking to start their careers. In this blog post, we will discuss some of the best jobs for freshers in UAE, as well as what you need to do to find them. So if you're ready to take the next step in your career journey, keep reading!
Job opportunities for Freshers
If you're looking for a job in UAE, there are a few things to keep in mind. First, salary expectations vary depending on the region and the type of position. Generally speaking, you can expect to earn a month salary that is decent, but not exorbitant.
Second, the search results will likely reflect the country's preference for experienced candidates; however, there are still plenty of opportunities for freshers and those with little experience.
Finally, many employers provide training, so don't be discouraged if you don't have much hands-on experience in the field you're interested in. With a little effort, you should be able to find a position that suits your skills and salary requirements.
Freshers' skills are key to finding a job
While it is true that a fresher may not have extensive experience in the field, he/she often makes up for it in other ways. For instance, excellent communication skills are essential for any customer service role. And while experience is always valuable, it is not the only thing that matters.
Many employers are more interested in finding candidates with the right skills and attitudes. As such, freshers who can demonstrate these qualities may be just as successful as those with years of experience. Of course, this is not to say that experience isn't necessary. But in an increasingly competitive job market, freshers should not be discouraged if they don't have it. With the right skills and a positive attitude, they may just find themselves landing their dream job.
Top Cities in UAE for Job Seekers
Dubai and Abu Dhabi are two of the richest cities in the United Arab Emirates. They are also the two most populous cities, with Dubai having a population of over 3 million and Abu Dhabi having a population of over 2 million. The two cities are also the most important centers of industry and commerce in the United Arab Emirates.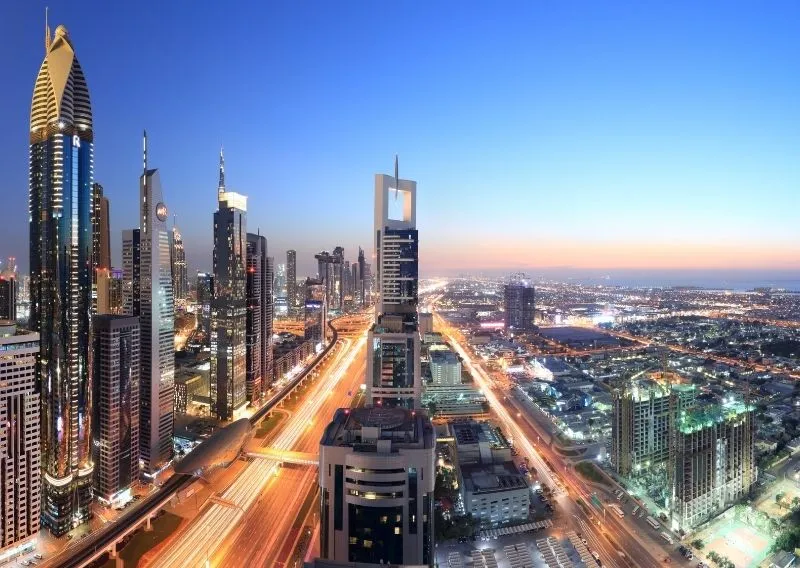 Dubai is home to the Dubai Internet City, which is one of the world's largest centers for online business and trade. Abu Dhabi is home to the ADNOC headquarters, which is one of the world's largest oil and gas companies. ADNOC offers oil and gas jobs in UAE for freshers.
Both Dubai and Abu Dhabi have world-class infrastructure, and they are both major tourist destinations. If you are looking for jobs in the United Arab Emirates, these are the two best cities to start your search.
Active Industries in UAE
The United Arab Emirates offers a land of opportunity for those seeking new challenges and adventures. Although the economy has slowed slightly in recent years, the United Arab Emirates remains one of the most prosperous countries in the Middle East and is home to a large expatriate community.
For freshers, there are several entry-level jobs available in a variety of industries in Dubai and Abu Dhabi. Many companies are looking for energetic and motivated individuals to join their teams. The most active industries include construction, hospitality, tourism, retail, real estate, and healthcare.
One of the biggest challenges for freshers when it comes to sales jobs is that employers are looking for candidates with relationships with existing customers in the United Arab Emirates. This can be a difficult thing to demonstrate on a resume, and it can be even harder to prove during an interview.
IT Sector – jobs in United Arab Emirates
The IT sector in the United Arab Emirates is booming, and many companies need software and IT developers. The United Arab Emirates government's "Digital Dubai" initiative is a major project that is driving the job demand for tech professionals.
Many tech companies are opening offices in the United Arab Emirates, and the government's "1 Million Coder Initiative" is helping to train and deploy software engineers and web developers. As a result, there is a strong job demand for IT professionals in the United Arab Emirates.
Full-time jobs in UAE for freshers
There are several full-time jobs in UAE for freshers, ranging from sales jobs to engineering and finance. Healthcare and education are also two sectors that are growing rapidly in the country, providing plenty of opportunities for those looking for full-time jobs.
The government sector is also a major employer in UAE, with several different agencies and organizations offering full-time jobs. However, it should be noted that the competition for jobs in UAE can be fierce, so it is important to have a strong CV and cover letter when applying for jobs.
There are also several fortune 500 companies with operations in UAE, so anyone with years of experience in sales or marketing may have an advantage when applying for full-time jobs. Overall, there are plenty of full-time job opportunities available in UAE for those who are willing to look for them.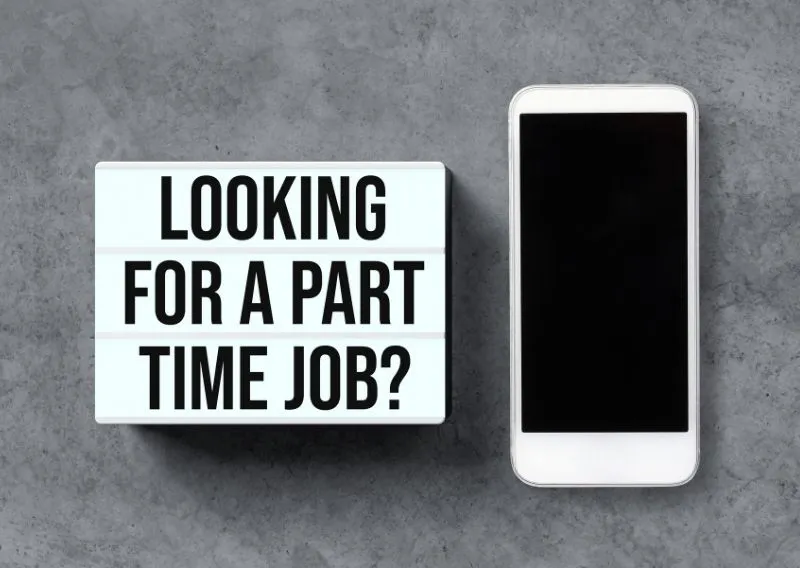 Part-time Jobs in UAE for freshers
Part-time jobs are becoming increasingly popular in UAE, as they offer a flexible way to earn extra income. several companies offer part-time jobs in UAE for freshers, and a variety of job titles to choose from.
The most common working hours for part-time jobs are evenings and weekends, although some companies offer part-time jobs during the week.
The benefits of part-time work include the flexibility to work around other commitments, and the opportunity to gain work experience in a new field. However, part-time work can also be challenging, as it can be difficult to find the right balance between work and other commitments.
If you're considering a part-time job in UAE, it's important to research the different companies and job titles available and to make sure you're able to commit to the working hours.
Work from home jobs in UAE for freshers
The work from home movement has gained a lot of momentum in recent years. For many people, working from home is the perfect way to achieve a work-life balance. It can also be a great way to save on travel costs and reduce your carbon footprint.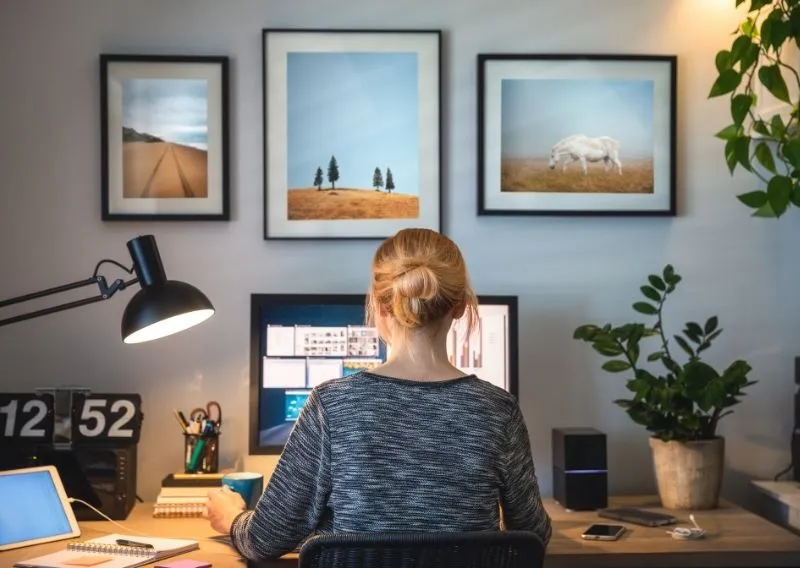 In UAE, there are many ways you can work from home. One option is to set up your own business. This can be a great way to achieve financial independence and work on your terms. Another option is to work remotely for a company based in another country. This can be a great way to get exposure to new cultures and gain international experience.
Whichever option you choose, working from home can be a great way to make the most of your time and talents.
Top 5 Resources for Freshers to Find a job in UAE
A fresher looking for their first job or internship can use some resources to find posted positions. The most obvious is to check the website or career page of companies they are interested in. Many companies post open positions on their websites, and some even have an easy-to-use application process.
Another option is to look for posted jobs on online job boards. These job boards typically allow users to filter posted positions and sort by location, field, and type of position.
If you want to be discovered by top employers. Talentprise is a platform that enables you to be discovered by top employers in UAE and worldwide. Once you register your free account on our platform, you will be contacted by the companies as soon as they have vacant positions.
Finally, freshers can also reach out to companies directly and inquire about open positions or internships. This can be done by sending an email or making a phone call. Sending a resume and cover letter is often required when applying for posted positions, but reaching out directly can sometimes lead to an interview or an opportunity to learn more about the company and its needs. In any case, being proactive and using all available resources is the best way for freshers to find posted jobs and internships.
Talentprise is the Freshers' Top Talent Platform in UAE
Talentprise is an intelligent talent sourcing and acquisition platform. Providing unparalleled experience to job seekers to stand out and demonstrate their skills and abilities such as communication skills to employers. Join Talentprise today. Get started, sign up for a FREE account at Talentprise and showcase your abilities to employers and land your dream job.