Ready to explore software developer jobs in Canada?
If you're a software engineer with professional experience or a fresh graduate holding a bachelor's degree in computer science and looking for better work opportunities with competitive pay, Canada might be an option you're considering.
Canada offers its residents many benefits, such as multiculturalism, excellent quality of life, top-notch healthcare, the great outdoors, and more. It is also one of the top 20 safest countries in the world.
What's more?
Canada also has the largest demand for software development jobs. If the booming job market doesn't tempt you, it should.
Keep on reading to grab this opportunity with both hands!
Popular Software Development Careers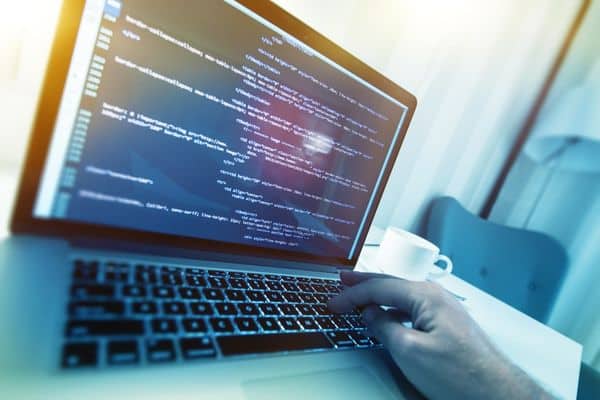 From senior roles to junior and intern positions, there are plenty of opportunities for software developers in the Great White North. And since the demand in Canada is very high, you're sure to find many openings for every type of specialization.
Software developers write, modify, integrate, and test software, mobile, or web applications across the development life cycle. Some of the top openings for software development in the country include:
Android engineer/developer
Application security engineer
Automation engineer
Front end engineer
Back end engineer
Cloud engineer
Data engineer
Data scientist
DevOps engineer
Full stack developer
Information security engineer
IT business analyst
Java developer
Machine learning engineer
Salesforce engineer
Solution architect
Software engineer
SQA engineer
And many more.
7 Best Job Sites for Software Developer Jobs in Canada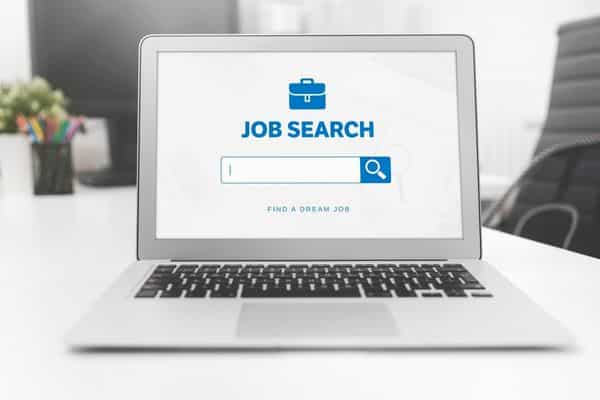 A worldwide employment website, Indeed hosts millions of software development job listings.
On this platform, users can create and post their resumes and search for software development jobs under filters like programming language, type (full time, part time, etc), work experience, industry, location, company, postcode, city, and more.
You can browse positions, companies, salaries, and countries, or even seek career advice through Indeed. You also can create a job alert to ensure you don't miss any opportunities. Their Hiring Lab is an excellent portal to get all the latest job market updates and track hiring trends.
Talentprise is a great option that can help candidates find dream jobs in IT. This platform uses artificial intelligence (AI) to showcase candidates' skills and helps them stand out from the crowd.
Talent users can sign up for FREE on the platform, take quick skill assessments, and join a talent pool of more than 6000 recruiters. It uses a free-of-bias data-driven process to connect recruiters with candidates and ensure that users are in control of their data privacy. Talentprise was featured by Tech Times as one of the Top 5 Sourcing Tools worldwide.
LinkedIn is the best platform for anyone looking to grow their software development career in the long run. Users can create a professional profile that they can use to connect with hiring managers on LinkedIn or apply for vacancies.
LinkedIn is a business social media platform that gives professionals an excellent opportunity to network with those in senior positions in their industry and explores career opportunities more organically.
You can look through postings using filters, such as on-site/remote, experience level, salary, company, location, type, posted date, etc.
If you want to learn about the company you're applying to, you may want to check out Glassdoor. Their most helpful resource is reviews and ratings of companies provided by current and previous employees.
Glassdoor also helps job seekers access details on company salaries, bonuses, interview questions, benefits, organization structure, photos, and more.
Their job finder allows users to search for jobs by location, title, function, and posted date. Users can also upload their CVs, save/apply for positions, and set up alerts to get updates on job listings.
You can easily access some of the top companies' job postings from Glassdoor, including job and industry-related field resources.
The Government of Canada portal is one of your best bets in looking for software developer jobs at the Canadian Security Intelligence Service (CSIS). The platform also posts openings in the federal government and other employers across Canada.
The job descriptions are highly detailed and include all the information you need to know about the position before applying. From salary breakdowns and security clearances to language requirements, you can check all the qualifications and work experience to ensure the job is the right fit.
VanHack is the go-to platform if you're planning to relocate to Canada for a software development job or are planning to work remotely. Most listings on VanHack allow applicants to get hired remotely and eventually relocate to the country.
VanHack is a global network of top software engineers, designers, and digital marketing talent. A unique feature of the VanHack community is that it is available on demand to relocate to any part of the world to help companies grow.
You can narrow search options on VanHack by country or city name, remote or relocation, and title or tech skills.
Since VanHack is exclusively for tech opportunities, it can be a one-stop solution for many candidates to network and expand their career opportunities.
VanHack also provides users with updates on hiring events, on-demand webinars, and other professional networking opportunities. Case studies of successful hires from events and virtual fairs are available to users on their website.
If you're looking for a job in Canada—ones nearest to your current location or residence—then Workopolis is the perfect platform for you. It is a leading Canadian career site with listings from top employers.
Its search engine allows users to filter opportunities based on minimum pay, posted date, type (e.g. full time, part time, etc), distance radius, years of experience, and more. You can also use the advanced search option to further filter job opportunities that include or exclude certain words or phrases.
The platform also provides information resources to help job seekers prepare before applying for a job or going in for an interview.
To Sum It Up
Canada is a leading country offering some of the top-level software development job opportunities. Whether you're planning to move by yourself or with your family, Canada has a lot to offer.
Our guide should help simplify the crucial task of looking up lucrative opportunities in your field. Applying, preparing for interviews, and proving your worth—all of these are in your hands.
Use the comprehensive tools, best practices, and educational resources provided by the portals mentioned above in your job and company research. Best of luck!
Have you signed up for your free account at Talentprise? Find Dream Jobs today.
Resources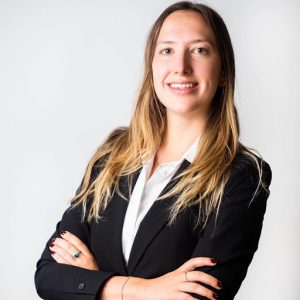 Keren Dinkin
Keren Dinkin had seven years of work experience in digital marketing and e-commerce before shifting gears and becoming a full-time content writer. She loves words and the power they hold, which explains her passion for writing.Keren is based in California. When she is not at her desk whipping up compelling narratives and sipping on endless cups of coffee, you can find her curled up with a book, playing with her dog, or pottering about in the garden.
Follow us: