As the land of dreams, NYC has witnessed a steady increase in people relocating from other states. According to real estate site StreetEasy, nearly 900,000 people move to New York in a given year–particularly from Los Angeles and San Francisco counties.
Since the IT field has been expanding its roots in NYC, there are a lot of prominent Information Technology (IT) Companies like Precitaste, Sharebite, and Auxilius that are hiring potential candidates. Listed below are the top 5 entry level IT jobs in NYC that can launch your career.
What are the Top Entry Level IT Jobs In NYC?
Help Desk Technician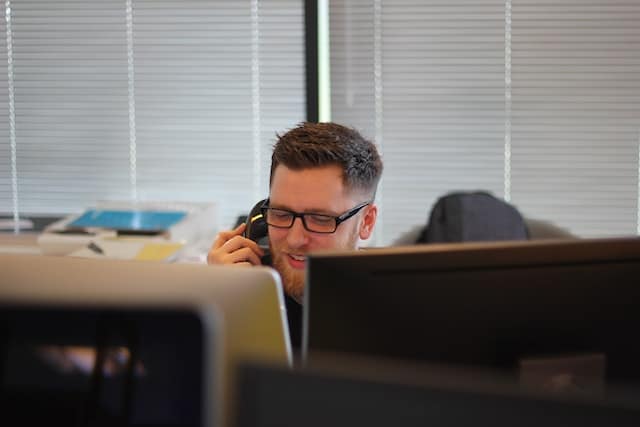 A help desk technician has a dynamic role encompassing various technologies, providing IT support, and identifying solutions. They ensure the smooth running of the IT department by providing valuable service to customers and clients and advanced support maintenance.
Some of the main responsibilities of a help desk technician are listed below:
Providing technical assistance to customers over the phone or by email
Updating and maintaining networks
Perform troubleshooting through diagnostic techniques
Determine the best solution for customers
Communication accurately suggestions made by customers to the internal team
If you don't know where to start in IT, this is a good entry level role that acquaints you with rudimentary tasks like troubleshooting hardware and software, resolving network issues and other customer-related software problems.
According to the Bureau of Labor Statistics, help desk technicians are projected to grow by 6% in the next decade. This means that you can pick up on basic skills and slowly advance your career in the IT field in the foreseeable future. You can find the latest job alert positions on any job-related website you want. As you gain more experience, it's possible to branch out into other job positions as a cloud engineer, system or network administrator, and information security analyst.
Average Annual Salary: $61,191
Web Developer
A web developer is a standardized programmer that specializes in the development of applications along with supporting proprietary technology platforms. Web developers create websites for different types of organizations–from small businesses to large corporations.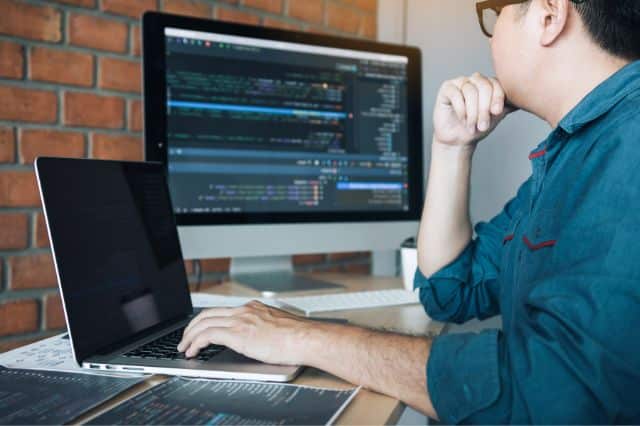 Most employers look for adequate programming skills that facilitate website development along with troubleshooting problems, integrating user interfaces, and ensuring client satisfaction. For this particular job position, there are three main areas you can explore:
Front-end developers
Back-end developers
Full-stack developers
While front-end developers work on the visual aspect of website designing, back-end developers build databases that power a website. Full stack developers do both.
Depending on which job aspect intrigues you more, it's possible to get into web development with a high school diploma or an associate's degree. If you want to become a front-end developer, make sure that you are thorough with HTML, CSS, and Javascript. Since back-end developers deal with more technical aspects, you'll need to be well-versed in programming languages like Python, Ruby, or PHP.
Average Annual Salary: $94,098
Related: Web Developer Jobs: A Journey Towards An Exciting Career
IT Technicians
An IT Technician is responsible for solving technical issues within an organization. IT technicians examine the various security systems and ensure the smooth functioning of the hardware and software computer systems.
Their roles can be compared to help desk technicians since both jobs deal with the troubleshooting and maintaining the systems software. While help desk technicians relay this information to customers and solve their problems, IT technicians are involved in a technical-related discipline that resolves a specific issue.
This field is projected to grow by 15% from 2020-2030–according to the Bureau of Labor Statistics. Hence, getting started as an IT technician can result in a lucrative career over the next few years.
To obtain a job as an IT Technician, you'll need to concentrate on the following points:
Get an Associate or Bachelor's Degree in Information Technology or Computer Science
Earn relevant certifications like CompTIA A+, CompTIA Network+ and CompTIA Linux+ Certification
Develop relevant skills like time management, critical thinking, and project management
Build your resume by searching for IT technician jobs in your intended area
With relevant certifications and requisite skills, you can become an IT technician.
Average Annual Salary: $72,224
Systems Analyst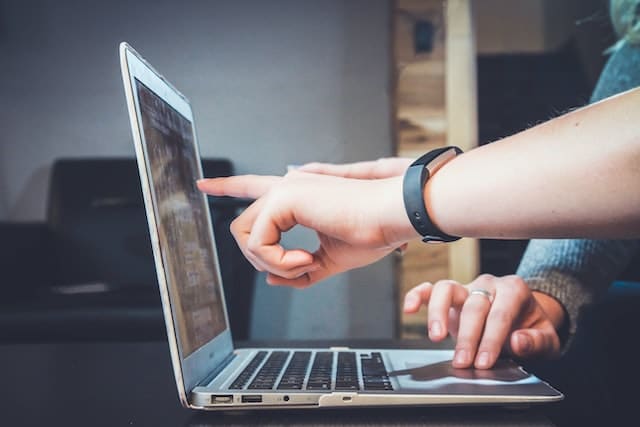 A Systems Analyst is an entry level IT role responsible for improving the company's computing systems. As the name suggests, a systems analyst works on examining how well software and hardware systems are running and makes suggestions accordingly.
Some basic job duties include:
Examining current systems
Gathering info from users
Making suggestions for new or modified systems
Communicating with the IT team to produce new systems
Implementing new systems seamlessly
Technology implementation strategy
For this job, you'll need to have certain certifications and at least a four-year college degree in computer or information science. The demand for computer systems analysts is projected to grow by 9% in the next decade.
Average Annual Salary: $85,839
Database Administrator
A database administrator supervises software databases such as statistical surveys, client records, census information, user accounts, and library catalogs.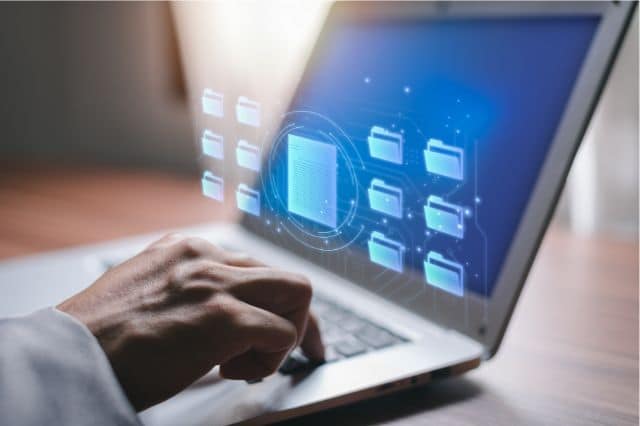 A database administrator has the critical task of storing, organizing, and securing data. They also make sure that several databases operate efficiently.
To obtain an entry level position as a database administrator, you'll need to have the following qualifications:
A bachelor's degree in a computer or information-related field
Learning database languages such as Structured Query Language (SQL)
Earn a Certification such as Oracle, SQL, or MySQL since database administrators with a proper certification demonstrate the ability to operate specific systems
If you're looking to advance your career in the IT field, becoming a database administrator is a good place to start. The demand for database administrators is estimated to grow by 8% which is faster than average.
Average Annual Salary: 103,927
Conclusion
The IT field is slowly expanding in recent years due to the advancement in technology. If you want to get started in this field, considering these entry level IT jobs in NYC is the right path for you.
You can further advance your career and gain experience working in entry level IT jobs in NYC.
About Talentprise
Talentprise is an AI-powered recruiting platform. Helping job seekers to find jobs they love and deserve in niche industries. If you are looking for IT jobs or web developer jobs, sign up for your free account and let employers get in touch for potential job opportunities.