Are you looking for jobs in the Middle East? You are in luck because there are a lot of employment opportunities in this region, and the pay is typically above average. However, you must consider certain things before applying.
Considerations for Applying for a Job in the Middle East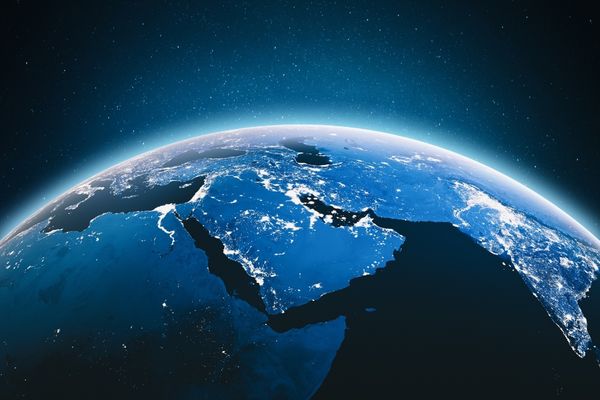 Languages
The Middle East and North Africa comprise the following countries; the Middle East: Saudi Arabia, United Arab Emirates, Qatar, Bahrain, Kuwait, Oman, Yemen, Iraq, Jordan, Lebanon, Palestine, and Syria. And North Africa: Egypt, Libya, Algeria, Tunisia, Morocco, Mauritania, Sudan, Djibouti, and Somalia.
One thing to consider when job-seeking in the MEA is whether the workplace uses English. Not all people in the region are English-speaking since Arabic, Turkish, Persian, and Kurdish are the main languages used there.
Most Middle Eastern countries use Arabic, so you may have to learn the language to minimize communication barriers. Being familiar with the language is crucial, especially if your job requires you to move around different locations in the area.
Don't worry if you don't know Arabic, though. As much as 75% of the population has a grasp of English; it's just that not all of them are good at it. Consider using a dictionary or translation app when you're having problems communicating. To make it easier, specify that you are looking for English-speaking Jobs in MEA.
Competitive Salaries
Ensure that the job offer will provide you with enough finances to support your family and yourself. Run comparison checks among several job boards to know whether the offer is competitive. Gather job offers and compare salaries and terms with each other and against what you find online.
Living Costs
Research about the cost of living in the MEA. Some places there have higher living costs than others. There are many living cost calculators online, but it's best to talk to someone who lives there so you'll have a clearer idea of what to expect. For instance, United Arab Emirates is considered one of the highest living costs compared to other countries in the region.
Employer Background
Research the background of your potential employers. What are they known for? How did they treat their employees? You can find this information on employee review sites like Glassdoor and Indeed.
Type of Contract
Be mindful of your contract. There are two kinds of contracts in the United Arab Emirates—unlimited and limited. An unlimited work contract allows you to work for any length of time, while a limited one means you have to work for a specific length of time, and if you quit before this period, you are legally bound to pay them.
You might be having second thoughts about having a limited work contract. Although it means you are tied to your employer for some time, it is also good for you because the employer can't fire you if the period stated in the contract hasn't ended yet.
That said, let's find out what jobs are most in-demand in Middle East.
What Are the Most In-Demand Jobs in the Middle East?
The Middle East has a relatively high employment rate due to the disparity between what people were educated for and the jobs available there. To take advantage of this situation, get trained for a high-demand job in the Middle East.
MEA jobs are high-paying, so many workers flock to the place. Jobs are available in various sectors, so whether you are a cybersecurity engineer or a construction worker, you will likely find an opportunity in the Middle East.
Here are some of the most in-demand jobs in MEA and the usual monthly salaries. The salaries listed below are only average estimates. Actual wages may vary significantly in various locations in the MEA.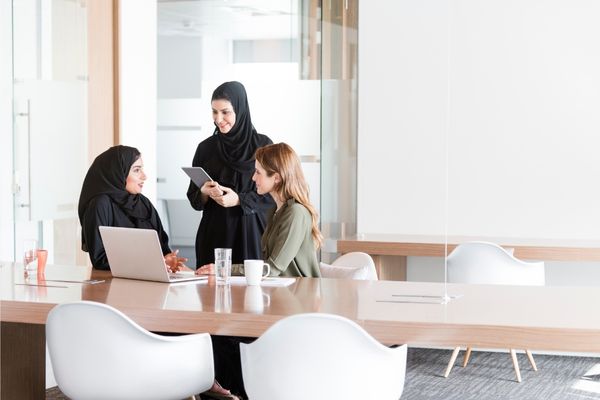 | Jobs in Middle East | Monthly Average Salary (USD) |
| --- | --- |
| Artificial Intelligence Engineer | 8,700 |
| Construction Workers | 800 |
| Cyber Security Engineer | 8,100 |
| Data Scientist | 8,700 |
| Mechanical Engineer | 6,500 |
| Finance Officer | 9,000 |
| Investment Banker | 12,000 |
| Management Consultant | 8,700 |
| Medical Doctor | 13,000 |
| Nurses | 3,000 |
| Sales Manager | 10,000 |
| Senior Human Resources Officer | 8,000 |
| Software Engineer | 8,300 |
| | |
How to Find Jobs in the Middle East?
You can find Middle Eastern jobs through several sources:
1) Social Media Pages of Recruitment Agencies
2) Job Fairs
3) Job Sites and Classifieds
Social Media Pages of Recruitment Agencies
Consider signing up for a recruitment agency if you want to be thoroughly guided in applying for jobs in Middle East. If not, you may follow these recruitment agencies' social media pages if they have them.
Some recruitment agencies have Twitter accounts. Consider following Adecco Middle East (@AdeccoME), Talentprise.com (@talentprise), Bayt.com (@Baytcom), Gulf Recruitment Group (@GRGDubai), Hays Dubai (@haydubai), HR Source (@hr_source), and Michael Page (@MichaelPageAE).
Job Fairs
Companies in the Middle East often offer virtual and traditional job fairs. If you sign up for a job site, you will receive news about these events. For instance, United Arab Emirates has annual job fairs in Abu Dhabi and Dubai.
Job Sites and Classifieds
Here are some useful job posting websites to visit when searching for a job in the region:
Most of these sites allow you to upload your resume and send your cover letter to companies looking to fill job openings. Employers may interview you via these sites.
What's nice about these job sites is that you will get plenty of information about available jobs, including the job requirements, working conditions, and salaries. On the downside, you may have to wait longer for a response. Some job search sites offer job alerts. So if you are signing up, make sure to a create job alert for your preferred jobs.
Note that job sites and classifieds are convenient sources of job listings, but because so many people use them, you are bound to compete with numerous other applicants. If you can't go to the office and apply in person, try calling or emailing the company directly. Some applicants have said they were hired faster this way.
Final Tips
Avoid applying to just one job and sticking to one job site; make it a point to file two or more applications per day. Don't assume that you'll immediately get a response or be hired by the employer. Keep sending in applications and learn from other applicants and successful hires.
When looking for jobs in the Middle East, ensure you are ready to work and live there, unless you are applying to work remotely. You may have to adjust your lifestyle so that you can transition smoothly. Some recruitment agencies will assist you with this, but you must choose agencies carefully. Best of luck!
About Talentprise
If you are looking to find your dream job in sales, sign up for your free account today.
You may review the occupation list to check which occupations are suitable for your skills and expertise.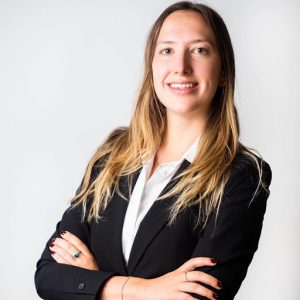 Keren Dinkin
Keren Dinkin had seven years of work experience in digital marketing and e-commerce before shifting gears and becoming a full-time content writer. She loves words and the power they hold, which explains her passion for writing.Keren is based in California. When she is not at her desk whipping up compelling narratives and sipping on endless cups of coffee, you can find her curled up with a book, playing with her dog, or pottering about in the garden.
Follow us: